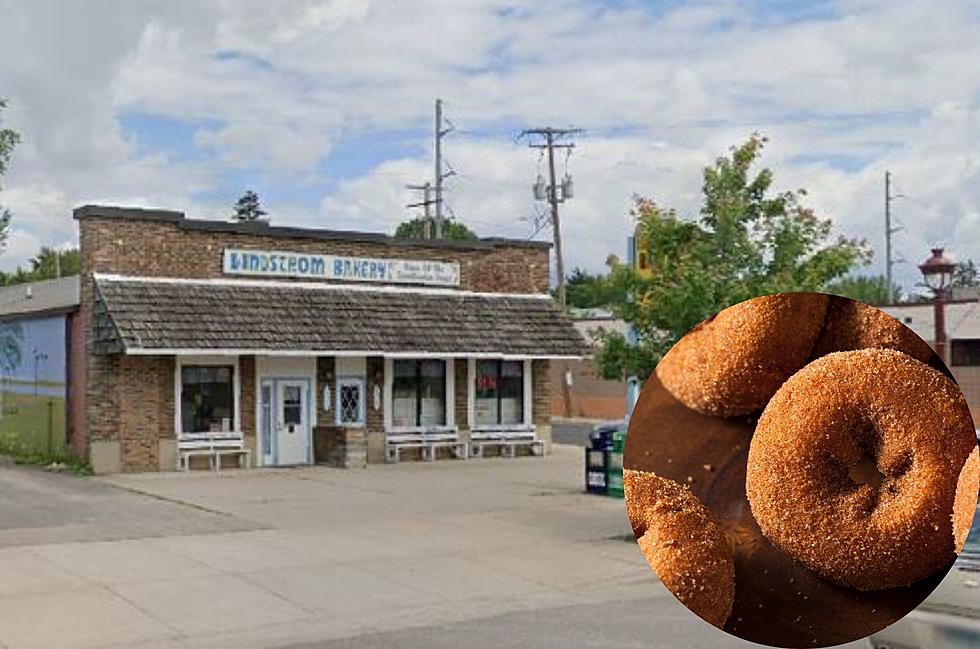 Minnesota Bakery Known for Having the 'Best Donuts in the State' is for Sale
Google Maps, Thinkstock
Lindstrom Bakery in Lindstrom, Minnesota has the best donuts in the state according to Food & Wine Magazine. Sadly, those donuts will be going away because the bakery is up for sale.
Lindstrom Bakery is extremely popular, so much so that they sell out of baked goods pretty early on in the day sometimes. They make one big batch of baked goods every morning and when they sell out they're done for the day. In a Facebook post, they said they've sold out at 10:30/11 AM on weekends sometimes!
Since they seem to be so popular I'm not terribly surprised that Food & Wine Magazine said they have the best donuts in Minnesota. However, Lindstrom Bakery is now for sale and I was hoping that the baker behind the donuts would be sticking around but no, the baker and the owner are the same person and she is now retiring.
The owner and baker at Lindstrom Bakery is Bernie Coulombe and she has owned the bakery for 48 years. As the Star Tribune writes, she "is looking forward to 'taking life easy.'" However, when the bakery sells she plans to stick around for 30 days to teach the new owners her incredible recipes. That would be an incredible experience!
You'd hope that that means her famous donuts will still be around but I'm not so sure that will happen. Bernie told the Star Tribune that all of the potential buyers don't know how to bake and "'they can't learn it all in 30 days.'" If I was in a place to buy a bakery and run my own business I may have hoped on this because I love baking and getting to own such a historic business and learn from Bernie too would be amazing. Unfortunately, I don't think buying a bakery on a whim is in the cards right now.
Here's to hoping that Bernie finds someone with a passion for baking that is willing to buy her bakery!
$15 Million Dollar House in Minnesota That is Going To Make Your Jaw Drop
You know those huge houses that are in movies? I've always wondered if the mansion where Batman lives is real. Or you know the party scenes for some of the Mission Impossible movies where there are a ton of people and somewhere in the crowd are the good guys who are trying to find the bad guys? This house in Minnesota is one of those places and it could be yours for $15 million. In fact, I'm pretty sure this house could actually be Batman's house because it is on its own island AND you go through a tunnel to get to the 8 stall garage.
According to
Realtor.com
, this house in Greenwood, Minnesota is listed by Jessica Prudden with Prudden & Company and as you can see from the photos, it is a masterpiece. It sits on 1.37 acres, has 5 bedrooms, 9 bathrooms, has almost 14,000 square feet, one of Minnesota's largest residential glass-enclosed atriums, an elevator, movie theater, gym, sauna, locker room, relaxations room, not just one but a double wine room, bar lounge, poker room, and an indoor grotto.
More From Quick Country 96.5