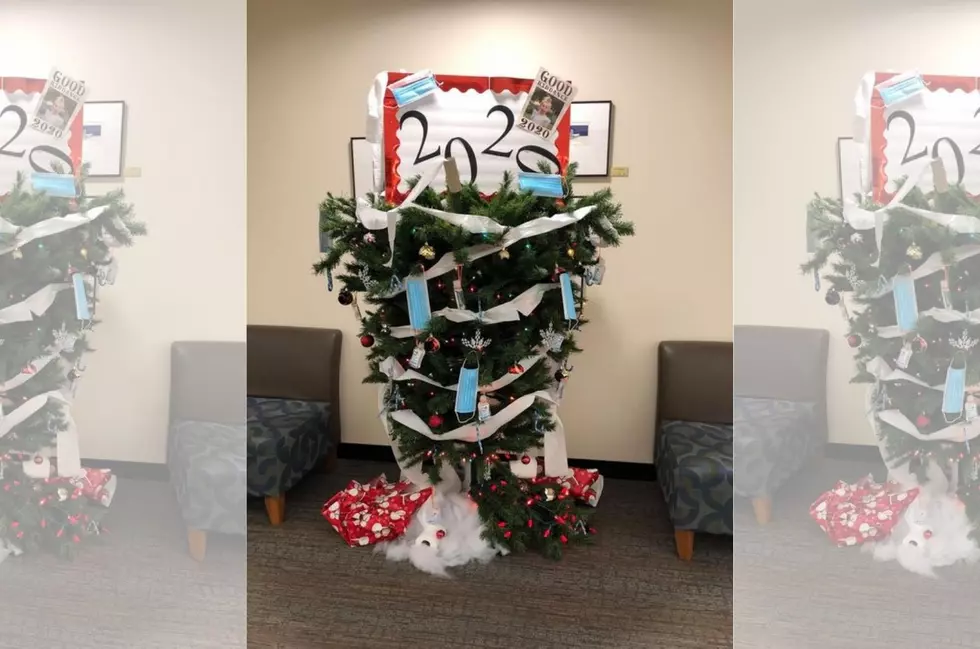 Minnesota College Decorated the Best Christmas Tree of 2020
Gustavus Adolphus College via Facebook
Enter your number to get our free mobile app
I'm not 100% sure, but I believe the different departments at Gustavus do this every year. Each department at Gustavus decorated a Christmas tree in the Jackson Campus Center and then someone went around and picked out which tree was the winner for the year. The financial aid department outdid themselves.
Now, no one has officially dubbed this tree the best Christmas tree of 2020, I just decided that because it's the most 2020 tree I've seen so far and it made me laugh.
The financial aid department at Gustavus flipped their tree upside down and put a sign on the top (or the bottom?) that said 2020. There's a sign that says "Good Riddance 2020" and complete with toilet paper as tinsel and masks as ornaments. It's hilarious! I think the fact that the tree is upside down is what sold it for me though. It's a very accurate representation of how 2020 felt.
If you have yet to find and decorate the perfect tree this year, we have a list of different Christmas tree farms in the area when you can find the perfect tree for your home. Check out the list below!
Find Your Next Christmas Tree at One of These 6 Christmas Tree Farms in Southeast Minnesota
More From Quick Country 96.5