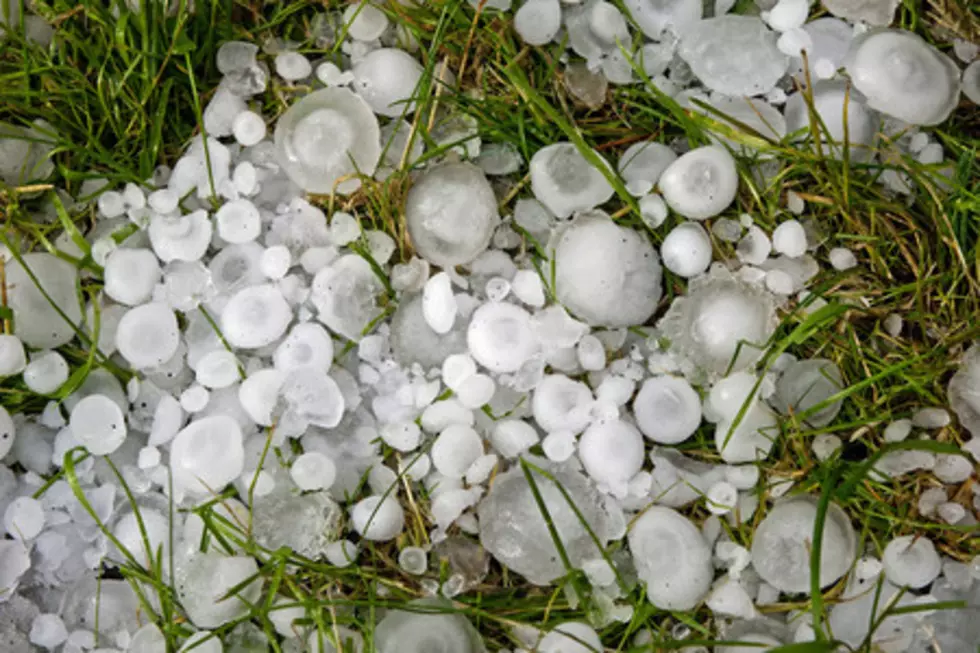 Minnesota Gets A Lot of Hail Damage Compared to Other States
ThinkStock
This is one list on which we'd like to NOT be included, but Minnesota is one of the top ten states with the most hail damage every year.
Those severe storms that blew through our area Tuesday night produced heavy rains, high winds, and some impressively large hail. Like baseball-size hail. Hail big enough to smash car windows, which it did in a few unfortunate cases in areas like Kasson and Byron.
When it comes to hail, I didn't think we got that much here in Minnesota; it always seemed to me that states out west seemed to get more. While that's not entirely untrue, it turns out, though, that hail-- and damage from it-- is fairly common here in the Land of 10,000 Lakes too.
In fact, we're ranked #10 in the list of states with the most hail damage in the country. That's according to a recent report from State Farm Insurance. It says that they paid $170 million dollars in claims for damage related to hail here in Minnesota last year.
While that's an impressive amount, it pales somewhat to the whopping $584 million dollars they paid for hail damage last year in Colorado-- the state that came in ranked number-one of their list. You check their full report-- and what to do if you did suffer damage from Tuesday's storms-- HERE.
More From Quick Country 96.5