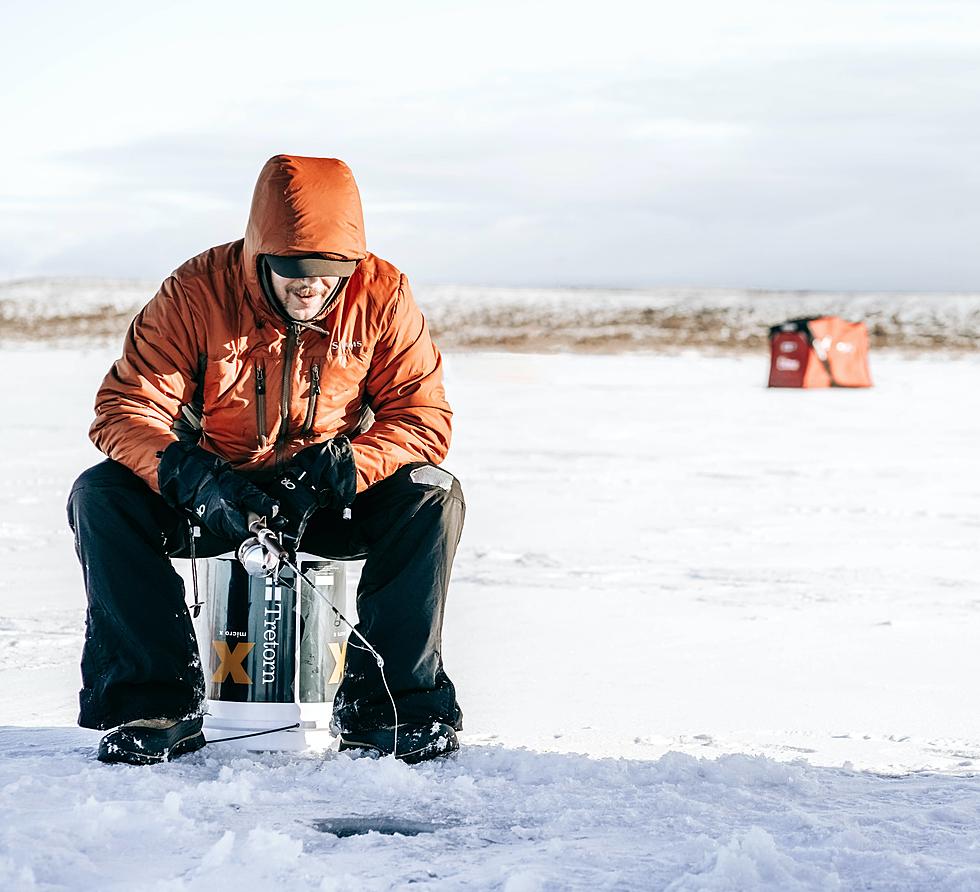 Minnesota Kid Asks: Who Keeps Track of Ice for the Ice Fishers?
glenn-claire-on unsplash
Does any Minnesota government agency keep track of ice-thickness so people know when it's safe to go ice-fishing?
That's the short form of a question 7-year-old Dustin M. asked me the other day at the Man Mall (Mills Fleet Farm). I was talking to Dustin's dad, and when Dustin found out I was on the radio, he asked about the ice. His dad gave me a look that said, "I have NO idea where that came from."
I told him I'd try to find out so Dustin, here's your answer.
No.
There is no agency, local or State, that keeps track of ice thickness for people out there. I got in touch with the City of Rochester, and Minnesota's DNR. Jenna Bowman in Rochester said no one keeps track of that locally, try the DNR. So I tried MnDNR...
Hi James –

Your email from this morning made its way to me. We do not keep track of and report ice thickness for any bodies of water in the state. There are too many variables.

We encourage anyone who heads onto the ice to check its thickness for themselves – don't rely on tracks in the snow, other people, social media posts, etc.

Joe Albert Communications coordinator | Enforcement Division
Minnesota Department of Natural Resources
Joe did direct me to a page where I could get all sorts of winter ice safety info...
The most important thing about checking the ice is: ice can be tricky. Be careful.
Temperature, snow cover, currents, springs and rough fish all affect the relative safety of ice. Ice is seldom the same thickness over a single body of water; it can be two feet thick in one place and one inch thick a few yards away. Check the ice at least every 150 feet.
Click HERE for three different ways to check the ice's thickness.
When's the One Time You Don't Want to Wear A Life Vest On Ice?
CAUTION: Do NOT wear a flotation device when traveling across the ice in an enclosed vehicle!
As always, if you have a comment, complaint, or concern about something I wrote here, please let me know: james.rabe@townsquaremedia.com
Listen On-Demand with the Y105FM app, and on the following podcast platforms: Apple Podcasts | Google Podcasts | Spotify
The Almost Perfect Romantic Scene Setter
See if you can find the one thing that may make this whole awesome love-igloo thing not so romantic.
Escape the World In This Romantic Minnesota Igloo Airbnb.
"Guests are blown away by the experiences that come from staying at the Snow globe. There's just something truly magical about being this submersed in nature and our location has something special to offer with every season.
Watching beautiful soft snowflakes cascade around its walls & Snuggling warmly in luxurious heated blankets while stargazing. Rainstorms have new meaning, sunsets and sunrises become even more of a life-changing experience. It is truly something you have to experience first hand once - if not a million times & we are so excited to now offer this as one of our fantasy collection locations.
Private outhouse is snugged away right behind the igloo."
Upgrade Your Experience:
Hot Tub $50
Wine & Hors d'oeuvre tray: $150
More From Quick Country 96.5