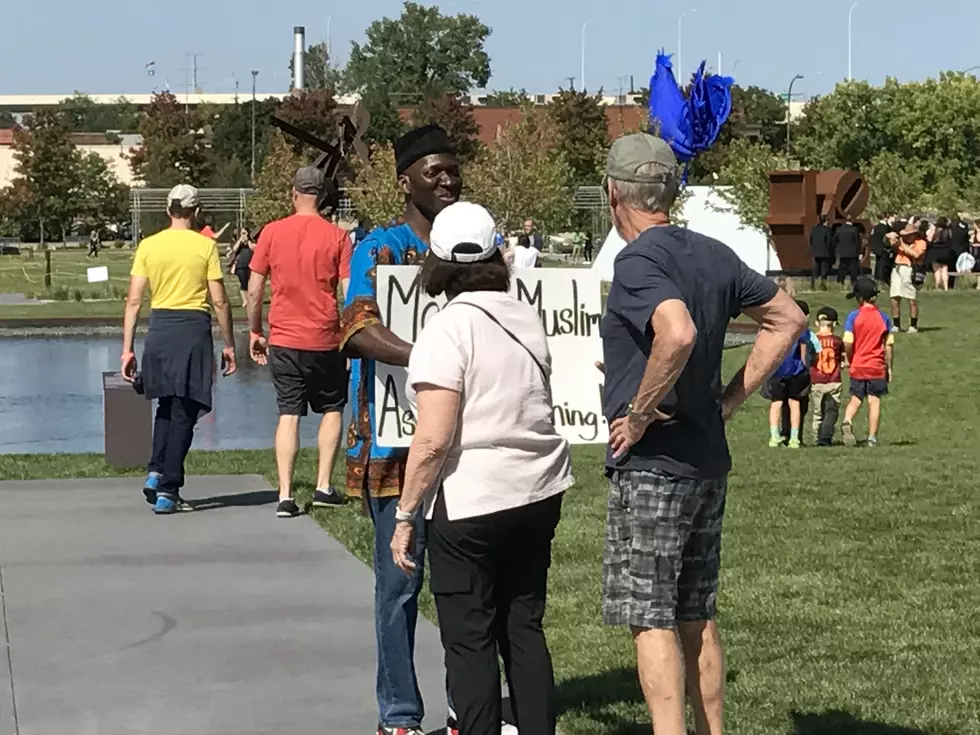 Minnesota Man Asks You To 'Meet A Muslim'
TSM Rochester
I noticed something really odd at the Minneapolis Sculpture Garden last weekend.
The only reason it was odd, is because not a single person seemed upset by this - though I feared they would be.
While I caught a quick glimpse of the famous Spoon Bridge and Cherry sculpture, I saw a crowd begin to gather around a man dressed in (what I assume is) a traditional look for him. He was asking those browsing the garden to "Meet a Muslim" and invited any questions.
As you can see, his task was met with smiles, handshakes and even a few hugs.
I'll be honest. Recent events in our country have certainly given everyone, of every religion, a reason to be fearful. I feared for this man. I was hoping no one would harm him, and thankfully they didn't.
I don't know who he is. I know that he did hand out pamphlets, but I don't know what they entailed.
What I do know is this - Minnesota is welcoming, amazing, and should always stay this open-hearted.
More From Quick Country 96.5