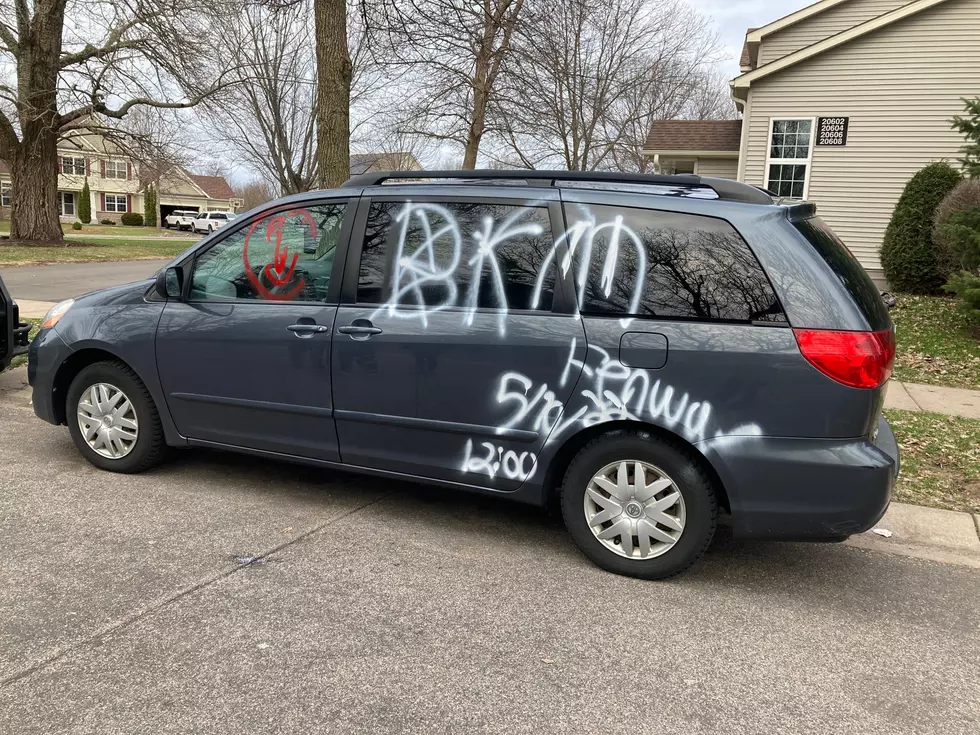 Minnesota Teenager Arrested After Nearly $50,000 Vandalism Spree
Forest Lake PD
A Minnesota teenager is in custody after committing nearly 20 acts of vandalism. Police responded to a housing development after residents reported multiple vehicles, buildings, playground equipment, portable toilets, and other locations in the neighborhood.
Investigators worked with the community to identify and arrest the suspect, who is described as a 15 year old teenage boy. He spray painted an estimated 30,000 to 50,000 dollars in damage, including garage doors, windows on homes, and vehicles.
The crimes took place in the Summerfield Development located in Forest Lake, Minnesota near Fenway Avenue North and 206th Street North. The development has an average home price of around $365,000 according to Kris Lindahl Real Estate.
Warning: some of the images below are offensive. The Forest Lake Police Department shared some photos of the expensive damage caused by this teenager.
The police department credits the help of the community working with investigators for solving the crime.
Imagine waking up to find your vehicle covered in spray paint with vulgar symbols.
Criminal charges are pending against the 15 year old, who remain in custody and is not identified because he is a juvenile.
The Forest Lake Police Department says the teen will be facing various charges for the vandalism, and says that they will be continuing to work with the community to keep them and their property safe.
14 Of The Most Minnesota MNDOT Messages
More From Quick Country 96.5