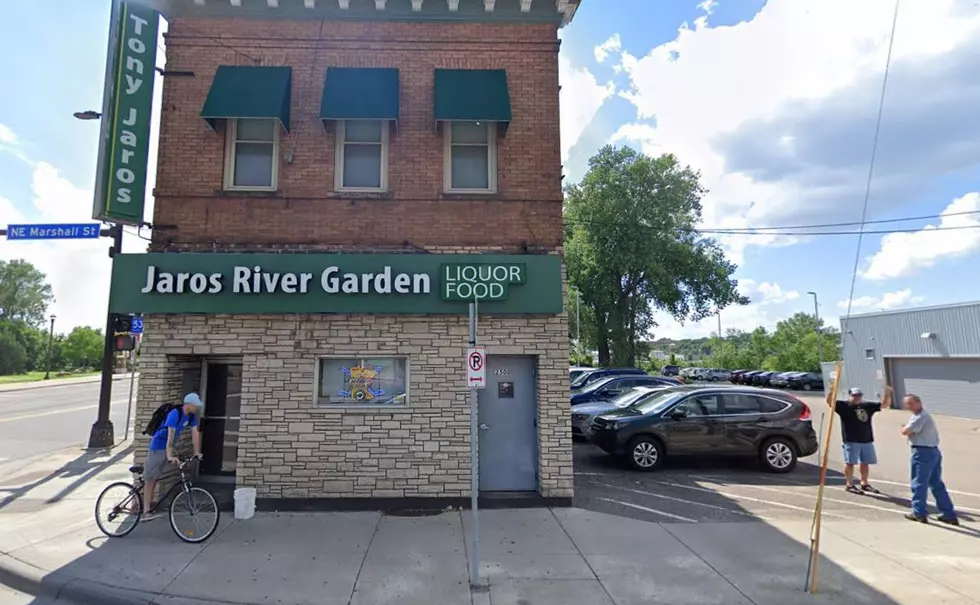 MN Famous 'Greenies' Mix Will Be Available To Buy For Only 1 Day
Image Credit: Google Maps
Call it a sign of the times. With in-person dining and beverage service being nixed through December 18th*, a popular NE Minneapolis haunt will be offering up its signature drink mix to patrons who want to put the 'greenie' in their holiday plans. Tony Jaros Rivergarden is offering up for sale its 'greenie' mix Thursday, December 10th according to a Facebook post last night by the bar.
For those unfamiliar with Jaros' you either begin your night with a 'greenie' or you end your night with a 'greenie'. Some do both with the brightly colored lime and vodka flavored beverage served at Tony Jaros in NE.
The Facebook post by the bar states that from "3-6 PM on December 10th, 'greenie' mix will be available for purchase." Those wanting to grab some of the famous Jaros mix will have to bring cash, and be prepared to socially distance and wait. Those interested are being asked to enter the front door, buy some mix, and then leave out the back.
I have fuzzy but fond memories of Jaros', it is located just a few blocks from where my wife lived while she was in college, and on more than one occasion I found myself the next morning walking back to pick up the car.
* The latest executive order is scheduled to end December 18th for indoor dining and bars, it could be extended.
CHEERS: Best Small Town Bars in Southern Minnesota
More From Quick Country 96.5