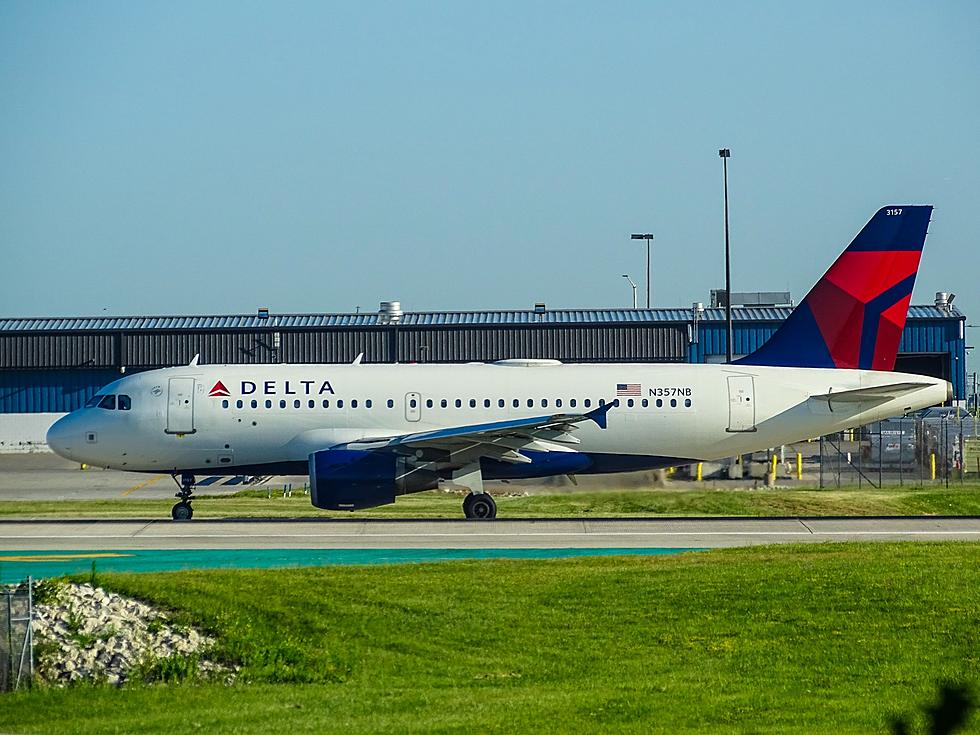 If you're flying Delta out of the Minneapolis airport, you soon might have a roomier flight.
The airline and travel industry was one of the hardest hit by the coronavirus pandemic when it should pretty much everything down in the spring of 2020. But now, with vaccination rates increasing, travel is starting to pick up again. Finally. In fact, the Minneapolis - St. Paul International Airport (MSP) said recently that March of 2021 was the busiest month since the pandemic hit, with passengers up 45 percent compared to March of 2020.
Delta just upgraded several routes-- including some in Minnesota
And now, Minnesota's largest airline, Delta, has just made some major upgrades to certain routes that fly out of MSP. According to the airline industry site, The Points Guy, Delta just added larger, wide-body planes (that'd mainly be the Airbus A350, if you're scoring at home) to some of its domestic routes, including a handful that fly out of Minnesota.
According to a story from The Points Guy, the A350 is the plane that offers one of the best in-flight experiences. It's a wide-body plane that Delta usually uses to fly internationally, so many of them have much more room and are "outfitted with the best lie-flat seats in biz, and some even sport a premium economy cabin, too," the story noted.
But those upgrades are limited-- and might be only temporary
Here's the thing, though: They're only being used on a few routes out of MSP right now, mainly flights from Minneapolis to Hawaii and San Francisco, as well as several routes from Delta's headquarters in Atlanta back here to Minnesota.
And, they'll only be in use temporarily, too. The Points Guy says that while many states are starting to open up, many international countries are still closed to foreign travel. So, instead of parking these planes, Delta's put them in use domestically. But they could switch back to those international routes again once foreign travel starts to pick up.
And if the travel bug has bitten you but you're looking for someplace to go, keep scrolling to check out some of the most popular historic places not only here in Minnesota, but in every state, as well!
Listen to Curt St. John mornings from 6 to 10 on Quick Country 96.5
and afternoons from 2 to 6 on 103.9 The Doc
LET'S GO: The most popular historic sites in America
More From Quick Country 96.5