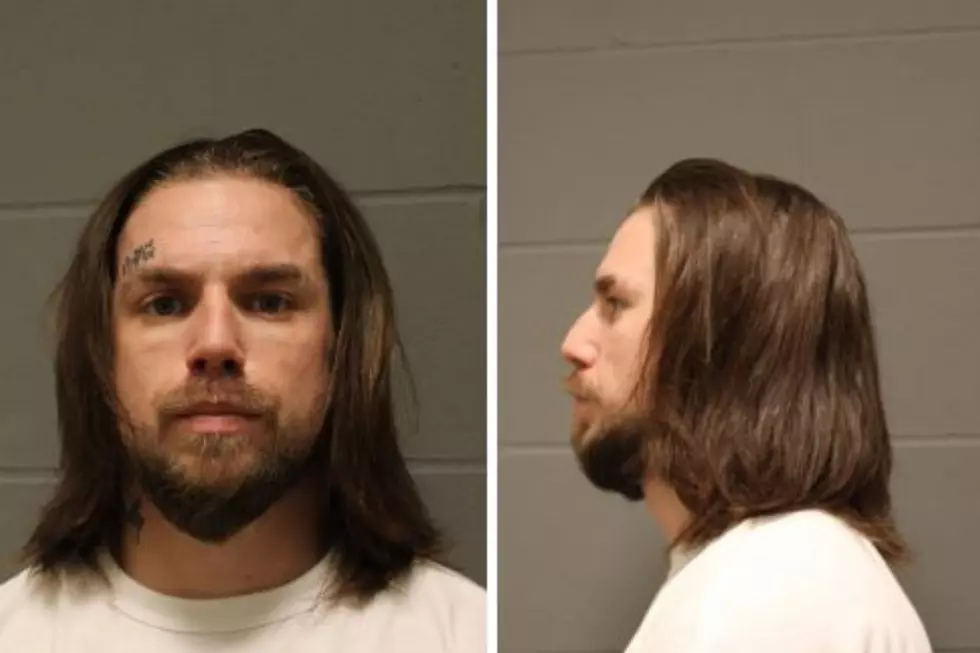 Multiple Meth Busts Extend Rochester Man's Prison Time
Minnesota Dept. of Corrections photo
Rochester, MN (KROC-AM News) - A Rochester man has been sentenced to over 10 years in prison for his latest drug-related conviction.
33-year-old Alec Southwick was given the 128-month prison term as part of a plea agreement to charges stemming from his arrest in May of last year. Under the terms of the plea deal, Southwick admitted to a second-degree drug possession charge in exchange for the dismissal of a first-degree count involving the sale of drugs and three other felony drug charges connected to a drug bust in February of this year.
His conviction involves the discovery of more than 30 grams of methamphetamine in his vehicle after he jumped out and tried to run away when a Rochester Police Officer approached him in a parking lot along South Broadway. The officer had recognized Southwick as a person wanted on an active warrant. The criminal complaint says Southwick was found hiding in a nearby hotel and was arrested.
The charges from Southwick's arrest in February, which were dismissed as part of the plea agreement, involved the seizure of more than 27 grams of methamphetamine and more than 26 grams of hallucinogenic mushrooms following a traffic stop in southwest Rochester. The criminal complaint indicates the traffic stop was initiated by an officer who spotted Southwick behind the wheel of the vehicle even though his driver's license had been canceled inimical to public safety.
The court also dismissed a first-degree drug sale charge against Southwick from a drug investigation in March. In that case, he was accused of selling a police informant 28 grams of meth.
Southwick's 128-month sentence will be served concurrently with a 57-month sentence he was ordered to serve in January for violating his probation sentence from a second-degree drug conviction in 2017. He previously served a four-year prison sentence for a 2014 drug conviction.
LOOK: 31 breathtaking images from NASA's public library
In 2017, NASA opened the digital doors to its
image and video library
website, allowing the public to access more than 140,000 images, videos, and audio files. The collection provides unprecedented views of space.
Stacker
reviewed the collection to select 31 of the most breathtaking images, including the first from the James Webb Space Telescope. Keep reading to see these stunning images, curated with further information about the captured scenes.
More From Quick Country 96.5