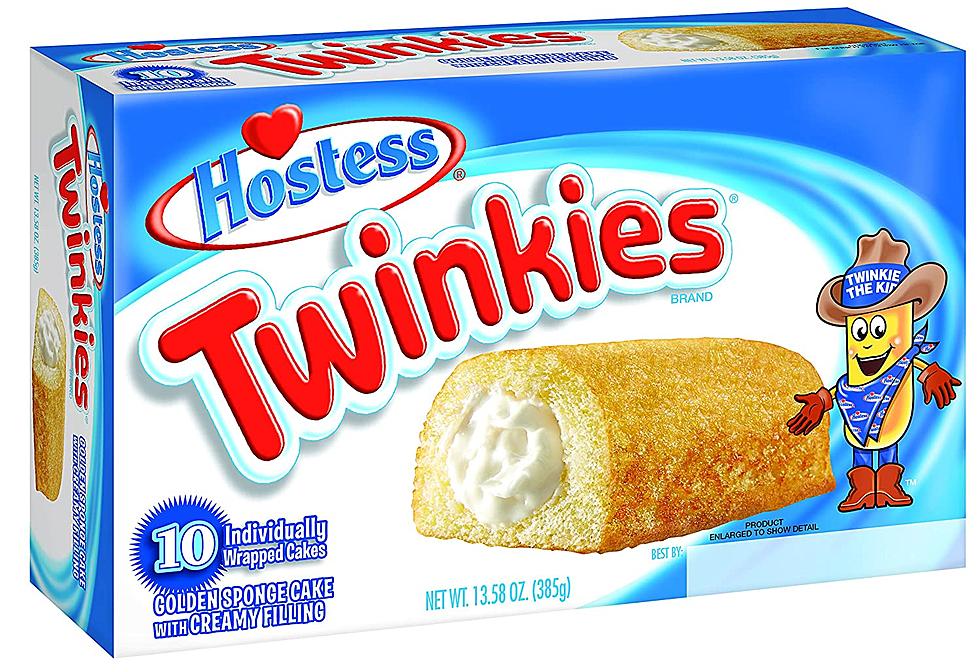 National Twinkie Day – Rochester's Top Five Favorite Snacks
HOSTESS
It's National Twinkie Day and to celebrate, I'm bringing back one of Rochester's most important polls ever. What are your top five Hostess Snacks and What Are Your Top Five Little Debbie Snacks?
Top Five Hostess Snacks and Top Five Little Debbie Snacks
Six Twinkie Facts -
Twinkies exist because of the Great Depression. James Dewar was running a bakery plant in the Chicago area and needed something inexpensive people could buy for a treat. The Twinkie was the result.
Super Cheap - The first two pack of Twinkies sold for...a nickel!
WWII Killed the OG Twinkie - The filling used to be made with real bananas. BUT, banana's were rationed during World War II, so from that point on, the OG Twinkie was gone, replaced with a non-banana filling.
The King of Twinkies - Lewis Browning ate more than 30,000 Twinkies during his 90-year life. The Indiana dude had a Twinkie and a banana everyday for breakfast.
Fancy Pants Twinkies - A vendor at the Orange County Fair sold a $125 caviar-topped Twinkie...which I think sounds blech, but who am I to judge?
Americans Know The Important Stuff - I think this is supposed to be a bad thing, but it's totally not. 44% of people know that 45 days is the shelf life for a Twinkie. Only 9% of people know that 10 years is the shelf life for a smoke detector. Are we trying to EAT smoke detectors? NOOOO!
As always, if you have a comment, complaint, or concern about something I wrote here, please let me know: james.rabe@townsquaremedia.com
Listen to James Rabe and Jessica Williams Weekday from 6 - 10 AM on Y-105 FM
Places in Rochester with Free Stuff for you on your Birthday
It's your BIG day and although you may not always want to celebrate adding another number to your age, there are several places in Rochester that do want to celebrate your big day. Check out the list and start making a plan to visit all of these on your next birthday.
More From Quick Country 96.5