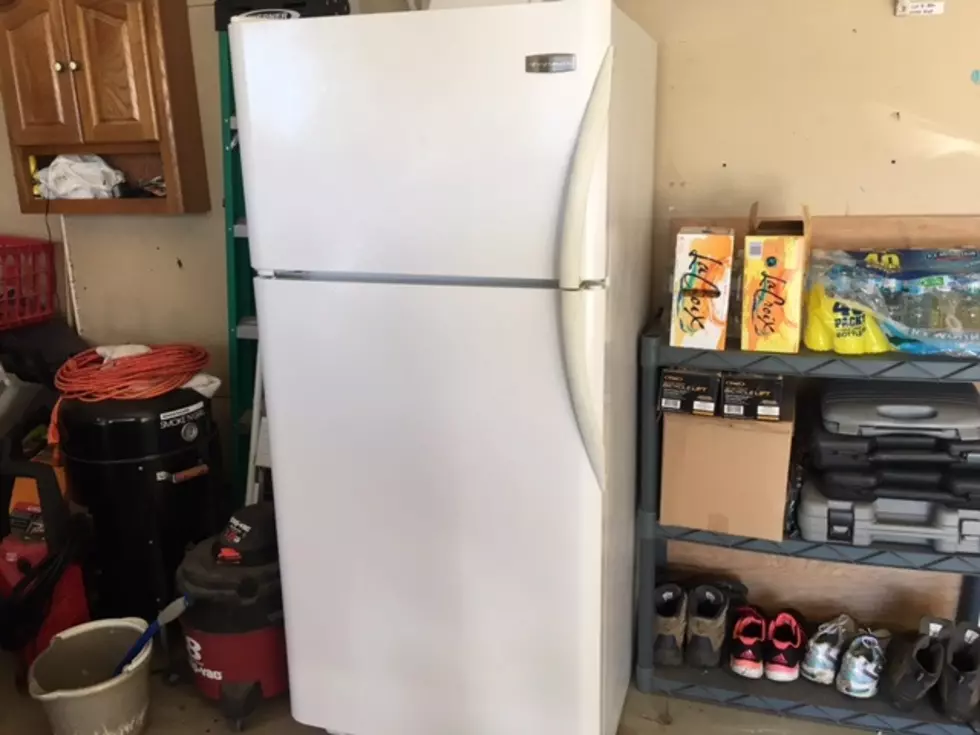 New Addition to Our Garage: A Refrigerator?
There is is... it's new home, in our garage. (CSJ/TSM-Rochester)
My wife and I recently upgraded the refrigerator in our kitchen to a shiny, new stainless steel model. But that then left us wondering where to relocate our current fridge. Guess where it ended up...
Turns out, the garage won out. We were originally thinking we'd put the old fridge downstairs in our storage room. We already store some extra food items and cases of water there, so putting the old fridge there seemed to make sense.
It made sense, that is, until we realized the refrigerator, even though it's only a 30 foot model, would pretty much take up ALL the space in the storage room. And, we'd have to moved it down the stairs, too.
So, that ruled the storage room out. So where is the fridge now? That's right, it's in the
garage. And despite my first thoughts ("We can't put a refrigerator in the garage! It'll take up too much space!"), it actually fits in fairly nicely. I only had to move a few shelves and some pegboard and that was it.
And, as it turns out, it's pretty handy to have a refrigerator just dedicated to...beer! (Alright, that's not ALL that's in it, though beer does take up a good percentage of the space.) It's pretty nice to have a dedicated spot to keep all our beverages cool-- without taking up all the space in our kitchen fridge. When I was growing up, we had a second fridge downstairs pretty much dedicated to the same thing-- just not out in the garage.
So, behold the wonders of... the garage refrigerator!