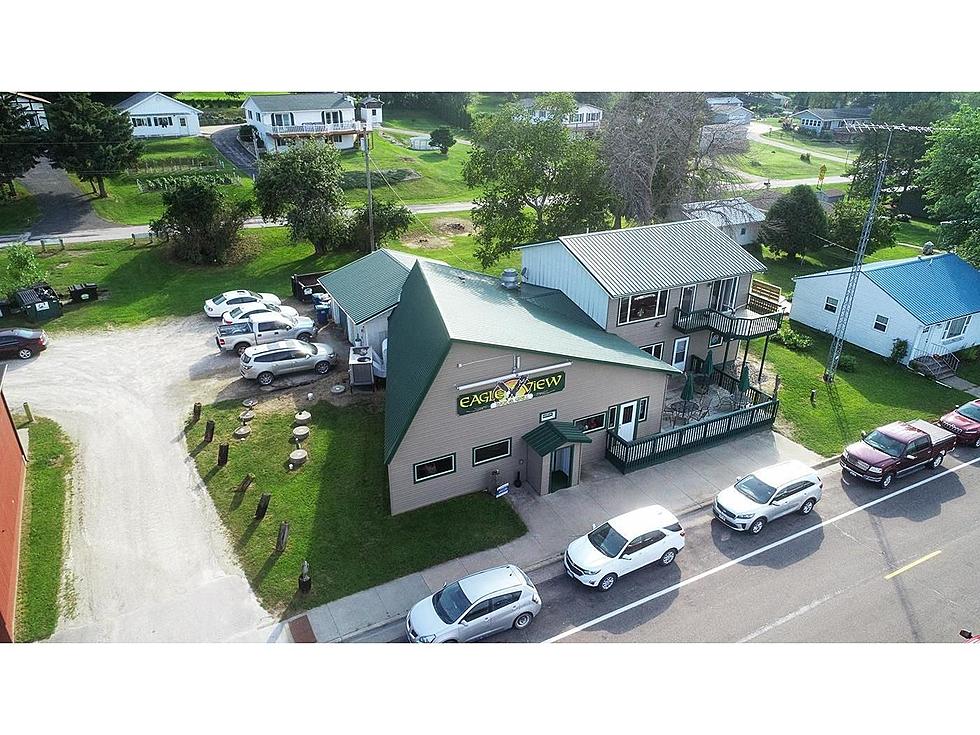 Popular Southeast Minnesota Bar and Restaurant is for Sale
Credit: Edina Realty
There's a bar in southeast Minnesota, in Minneiska, MN, that's for sale right now called Eagle View Bar and Grill. They seem to be a popular place because they've gotten lots of online reviews over the years and get a good rating! However, the bar and restaurant are being sold right now, including the apartment upstairs.
Why is Eagle View Bar and Grill being Sold?
The listing says that the owners are looking to "move on and spend time with their families". They're wanting the transition to be as smooth as possible so the next owners of the bar can also have great success.
Popular Southeast Minnesota Bar and Restaurant is for Sale
Eagle View Bar and Grill in southeast Minnesota, Minneiska to be exact, is up for sale. The place has gotten great reviews over the years but the owners are ready to "move on and spend time with their families".
Listen to the Get Up & Go Morning Show w/ Dunken & Carly On-Demand below, with the 106.9 KROC app, and on the following podcasting services:
Apple | Google | Spotify
5 Rochester Restaurants Guy Fieri Should Visit
Guy Fieri has been showcasing restaurants all over the country for the last 15 years on his show 'Diners, Drive-Ins, and Dives'. If the Food Network star decided to make a visit to Minnesota's Med-City which restaurant, do you think he'd feature? Below are five that I would pick.
Open our app to chat with us
and let us know which area restaurant you'd select for the show.
More From Quick Country 96.5