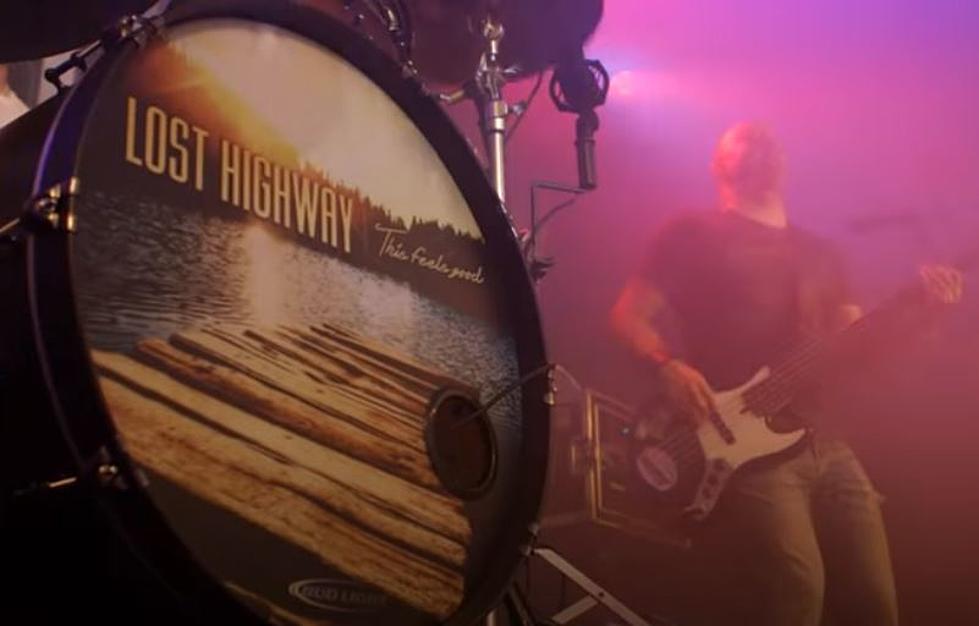 Popular Southern Minnesota Band 'Lost Highway' Mourns Member Passing Away
Image Credit: LostHighwayMN via Youtube
The Southern Minnesota-based band, Lost Highway, is mourning the loss of a member, and the reaction to Tim 'Buck' Paulson's passing has taken over portions of social media.
A post from the band on Facebook confirmed the passing of the bass guitarist on Saturday. The simple message from the Wanamingo based band read in part;
Tim "Buck" Paulson was an integral member of Lost Highway. The pocket is empty and harmonies are missing. Our thoughts are with his family... the best of the best.
Other online tributes poured onto Paulson's personal Facebook page with memories or moments that were shared by both friends, family, and fans alike.
The tributes ranged from family and friends reacting to the news of the sudden death of Paulson, and others shared some special moments they had with the musician with both the group Lost Highway and other bands Paulson had been a part of during his lifetime.
Jesse Steberg with Lost Highway got in touch with us and told us that Buck was a "sweetheart of a guy" that was someone Jesse or any member of the band could go to with "any problems or questions whether it was about music, performing, or life." Jesse also talked about how talented and connected Buck was. "Buck chose to stay home to be with his family and play regionally, that is the kind of guy he was, as he was so talented he could have been playing with larger bands."
Matt Schwake of Lost Highway also reflected a little bit on the type of person Buck was. "Not only was Buck a great musician he was a great guy to be around, a very positive guy. You could show up to a gig in a bad mood for whatever reason, and Buck would put you into a good mood no problem."
With Paulson's passing, it left a musical void with harmonizing vocals, that reverberated throughout the state, and midwest. Buck will be missed.
Rent this Adorable, Vintage 1984 Volkswagen Camper Van in Minnesota
There's a website called Outdoorsy where you can rent other people's campers. I particularly love vans-turned-campers and found an amazing, vintage Volkswagen camper van that you can rent from Minneapolis, Minnesota. But don't worry, you don't have to stay in Minneapolis, you can drive the camper van up to 140 miles per day for free with the cost to rent per night.
Faribault-Owatonna Area Townsquare Townie Awards 2022
Townsquare Faribault-Owatonna 2022 Townie Awards highlight the most unique local businesses, people, places, and things around the Faribault and Owatonna Area.
More From Quick Country 96.5