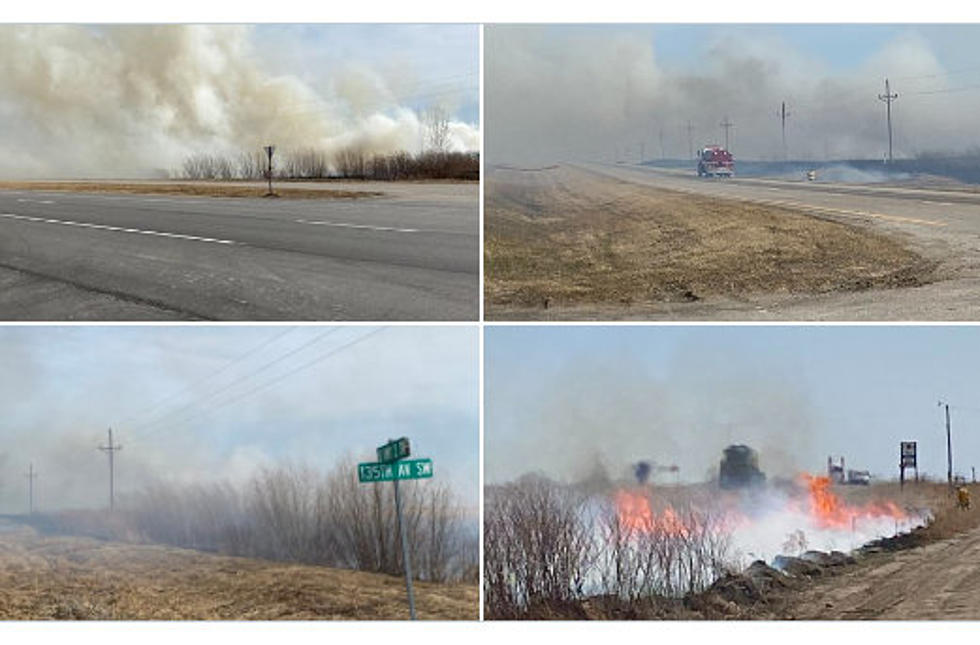 Red Flag Warning Issued For Much Of Southeast Minnesota
Sgt Jesse Grabow/ MN State Patrol
Many counties in Southeast Minnesota have been included in a Red Flag Warning due to high winds and dry weather.
According to a release from the Minnesota Department of Natural Resources, there are extreme fire risk conditions across almost all of southern Minnesota this afternoon. A Red Flag Warning means that the area is "experiencing critical weather conditions that are ideal for wildfire, including strong winds and low humidity." Those in the Red Flag Warning area are advised to not burn while the warning remains in effect.
Area counties included in the Red Flag Warning include Olmsted, Faribault, Fillmore, Goodhue, Freeborn, Dodge, Mower, Steele, and Wabasha.
The Red Flag Warning expires at 8 p.m. Anyone who has done any burning recently is advised to check to ensure the fire is out. Any spark could become a wildfire under Red Flag conditions.
You can always get the latest fire danger conditions on the Minnesota DNR's website.
The Oxcart fire near Mentor, Minnesota, is now about 90% contained, according to the Minnesota State Patrol. Below is a video showing just how quickly driving conditions and visibility can change during a wildfire season.
Easter Weekend has not been prone to unusual weather forecasts or warnings for Southeast Minnesota. Just one year ago a record 7.5 inches of snow was dumped on the Rochester area on Easter Sunday, and this year the area could see record-breaking high temperatures with Sunday forecasted to be near 73 degrees.
While there is no snow forecasted for this weekend, that doesn't take away from the fact that many cities in our state and region are amongst the coldest in the nation. Check out the list below of the 15 coldest cities in the country.
BRRRR: The 15 Coldest Cities in America
More From Quick Country 96.5