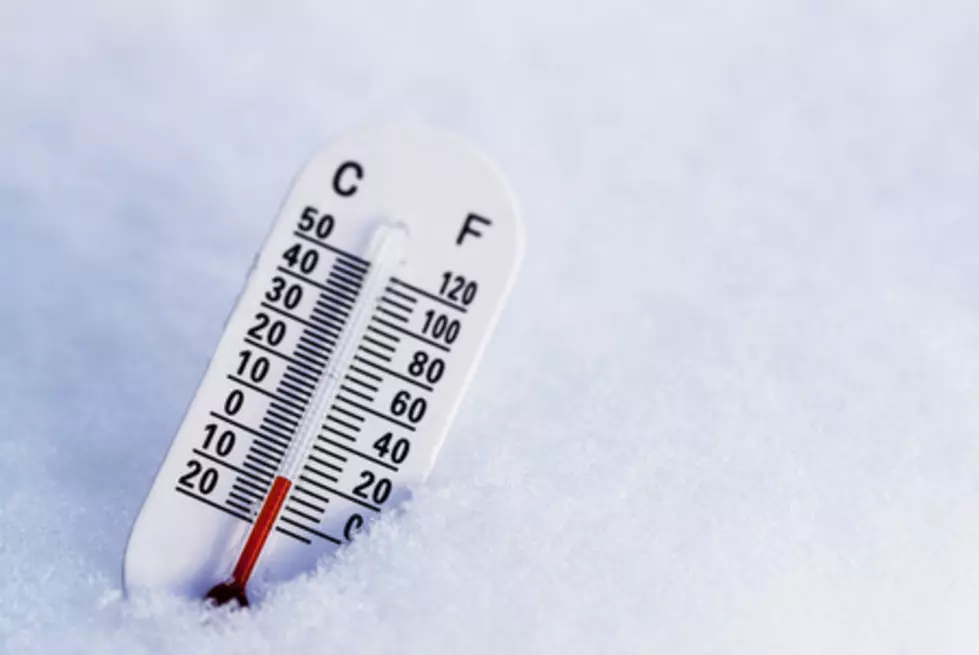 Remember How Cold It Was in Minnesota a Year Ago?
ThinkStock
With a forecast high in the upper 20's today, it's nearly 60 degrees warmer than it was a year ago! Do you remember how cold it was back then?
Thanks to the good folks over at Facebook and their Memories feed, I was treated to a picture I snapped in the early morning hours of January 30th, 2019. The picture showed that the temperature in our house in northwest Rochester that morning was a balmy 29 degrees below zero, with a 'feels like' reading of 41 below!
Hoo boy, that's cold, alright! In fact, checking with the Minnesota Department of Natural Resources, that cold snap at the end of January 2019 was the coldest it had been here in the Land of 10,000 (Frozen) Lakes since the cold outbreak of 1996.
And while 29 below at my house is cold enough, parts of the North Star State were even COLDER back in 2019. According to the DNR:
"The -56 degrees F air temperature at Cotton 3S on January 28, 2019, was the lowest ambient air temperature in Minnesota since the -60 degrees F reading near Tower on February 2, 1996. The -28 degrees F air temperature in the Twin Cities on January 30, 2019 was the lowest ambient air temperature in the Twin Cities since -32 degrees F on February 2, 1996," the story noted.
Those temps, of course, were the overnight low temperatures. But during that cold snap last year, things didn't warm up much during the day, either. The DNR says that 13 below zero was the HIGH temperature in the Twin Cities on January 30th, 2019, and former KTTC chief meteorologist Matt Benz noted that we enjoyed shivered through a bitter cold high of 19 degrees below zero here in Rochester!
So, even though it's been pretty cloudy lately in southeast Minnesota, we can all be glad our high temperatures this year are way warmer than they were a year ago!
Enter your number to get our mobile branded app
More From Quick Country 96.5