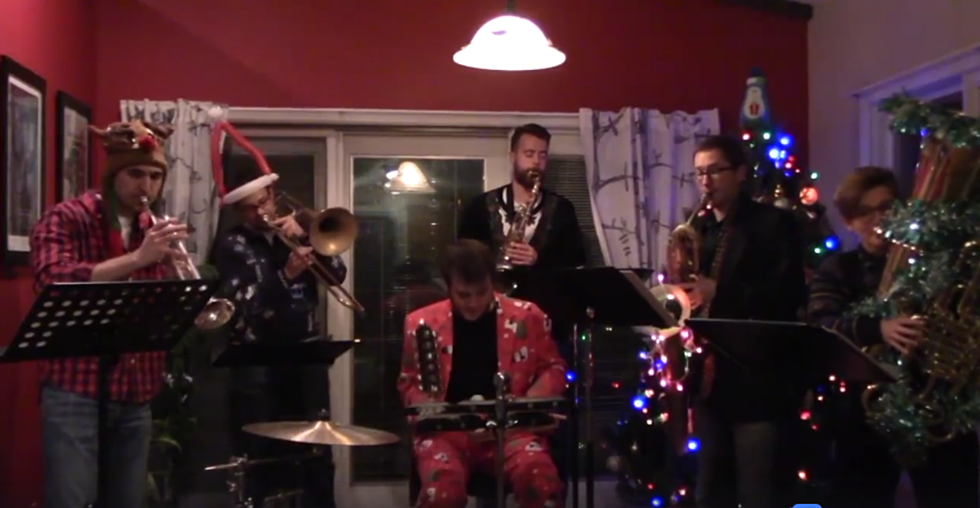 Rochester Band Does Awesome Version Of 'Sleigh Ride' – [WATCH]
Loud Mouth Brass via Facebook
It's sure to get you into the holiday spirit! The best part is that this classic is performed by some of our favorite musicians in Rochester.
I'll admit it - the holidays can be rough. Everyone is busy. Everyone wants everything to be "perfect." We often forget that our version of "perfect" is just as good as anything we're "told" to do as part of celebrating.
It makes me smile when we decide to enjoy Christmas (or whatever you celebrate!) our way. A way that makes complete and total sense to us.
A prime example of local holiday celebration is found in Loud Mouth Brass. Yep, Rochester has a brass band - and they're great! I saw their version of "Sleigh Ride" on Facebook and couldn't stop watching!
How cool is that!? Loud Mouth Brass is; Zach Sander-Tenor Sax, Eric Stashek- Bari Sax, Jon Knutson- Trumpet,  John Sievers- Trombone, Becca Combs-Cawley- Tuba and Nick Novotny- Drums.
Show your kids this video! They'll love it!
More From Quick Country 96.5