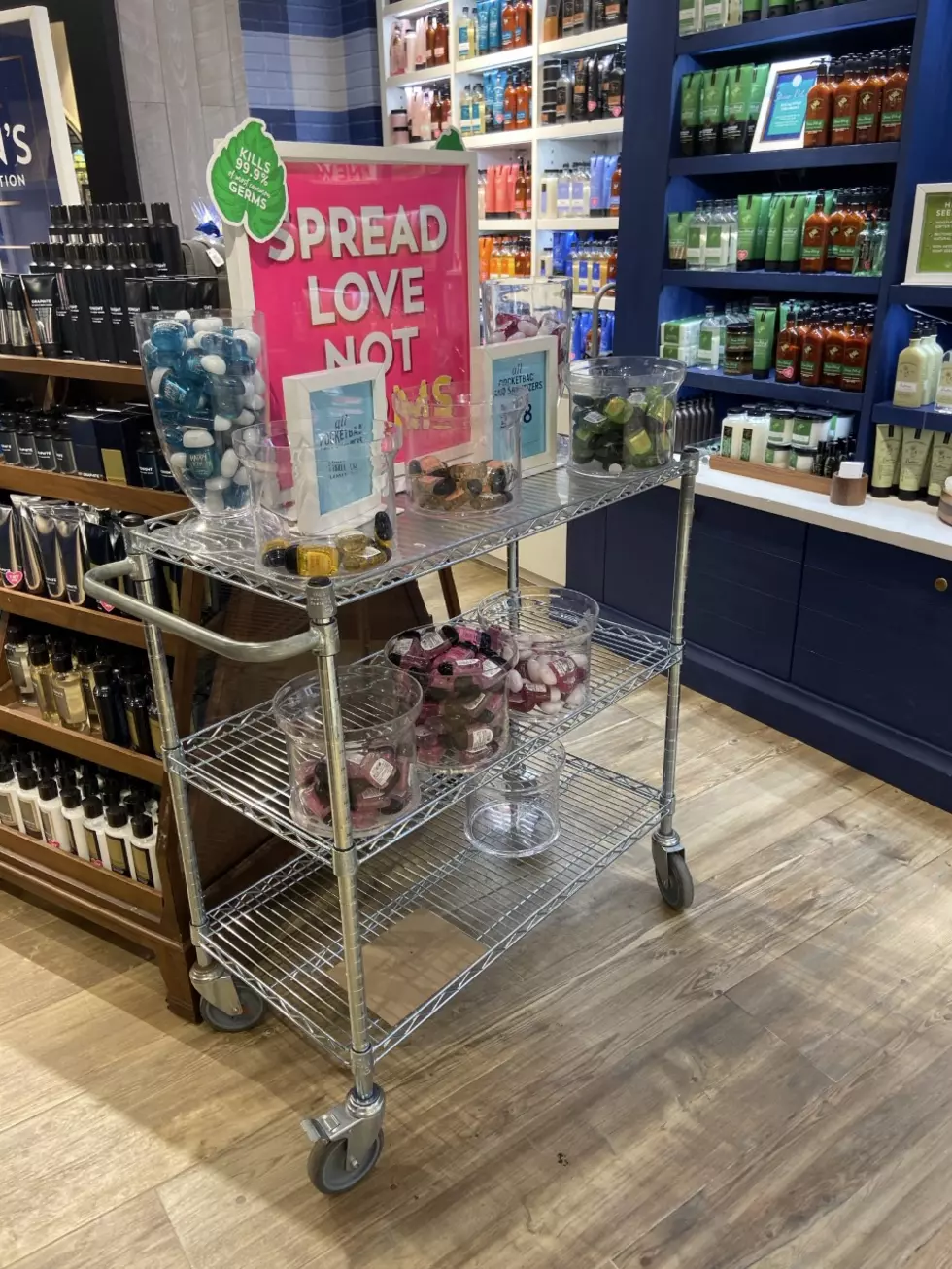 Rochester Bath and Body Works Has a Steady Supply of Hand Sanitizer (UPDATED)
Photo Credit: Paisley Dunn Rochester, MN
UPDATED: Bath and Boday Works has announced that the store will be closing all of its stores in the United States and Canada. CEO Andrew Meslow said that the company will be shifting to online sales until they feel it is safe for their employees to return back to work. You can check out the whole statement here.
---
The one thing everyone in the world is talking about is the Coronavirus (COVID-19). It has caused a massive toilet paper shortage. Grocery stores having shortages of plenty of necessity and folks to being more aware of where their hands have been. Last week, I was preparing to head to Kansas for a wedding and realized I didn't have any hand sanitizer. After doing some searching, I found out that Bath and Body Works in Rochester had quite a few bottles left.
So... I went to the Bath and Body Works at the Apache Mall. While I was on this adventure, I talked to one of the ladies that was working at the store. She was saying that Bath and Body Works has its own supplier when it comes to their hand sanitizer products. She was saying that they will be receiving steady supplies three times a week to the best of her knowledge. Typically the store gets new trucks full of products on Mondays, Thursdays, and Fridays. They are limiting you to 10 bottles per transaction.
If you are an avid Bath and Body Works goer, you might be stumped about where the hand sanitizers are located because they aren't in your typical location. As you walk into the store, they are on a rollaway cart on the right side of the store. The best part... they do have a lot of options when it comes to smells.
As always we want you to stay safe and healthy through this whole thing. Just know we are in this together friend! I'm here for you!
Hang Out With Paisley Dunn on Quick Country 96.5 Weekdays from 3 pm - 7 pm 
Wake Up With Paisley Dunn on Kat Kountry 105 Weekdays from 6 am - 10 am
Enter your number to get our free mobile app
More From Quick Country 96.5