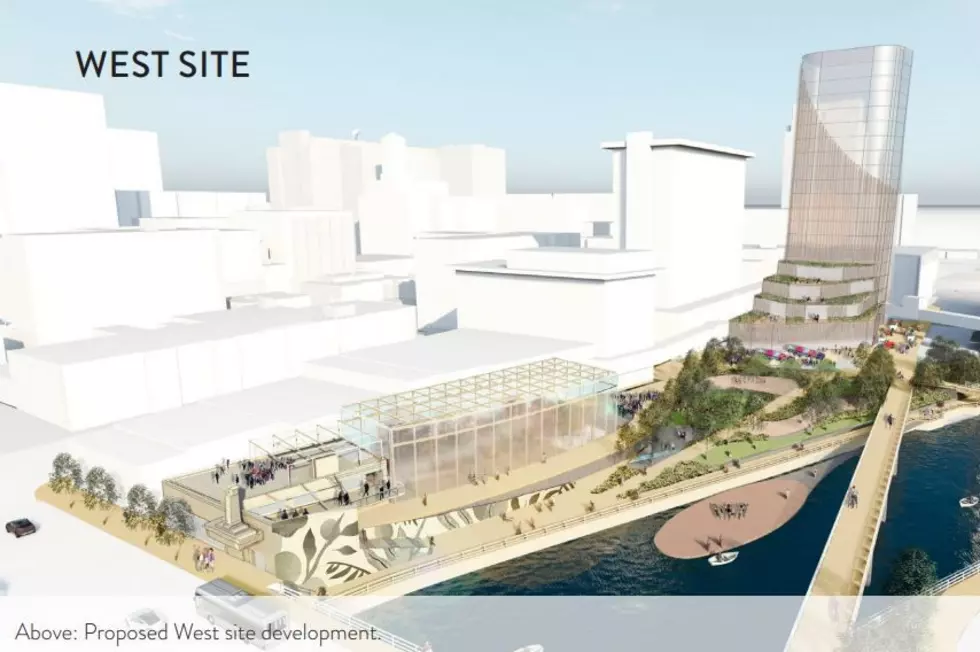 Rochester City Council Could Decide On Riverfront Plan Monday
City of Rochester
Rochester, MN (KROC-AM News) - A public hearing is scheduled and the Rochester City Council could make a decision Monday night on a long-range comprehensive plan for revamping the eastern edge of the downtown area.
The Riverfront Small Area Plan involves the city-owned properties along the Zumbro River across from the Government Center and the Mayo Civic Center.
It envisions a combination of private development and public spaces that could carry an overall price tag estimated at around $350 million the majority of that amount involving the private development portion of the plan.
The concept plans previously presented to the City Council call for the development of two mixed-use commercial and residential towers on the land currently used for parking lots south of the Mayo Civic Center and east of the Government Center. A variety of amenities for use by the general public would be located between the buildings and the river.
Three scenarios were included in the plan for the city-owned parcels that are currently filled by the old Labor Hall/Time Theater Building and historic Red Owl locations along 4th Street Southeast. The site also includes a public parking lot and the 2nd Street Parking Ramp.
All three scenarios call for demolishing the parking ramp and replacing it with a mixed-use commercial development along Second Street East. One option would retain a majority of the two buildings along Fourth Street Southeast, another would preserve only the former Red Owl Grocery store structure, and the third calls for the demolition of both buildings. All three options include public spaces for events and recreation along the Zumbro River.
10 Best Restaurants for Mac and Cheese In Rochester, Minnesota
Without any further ado, the 2022 list to celebrate National Mac and Cheese Week! Click the image for link to website.
Listings via Yelp.com
More From Quick Country 96.5