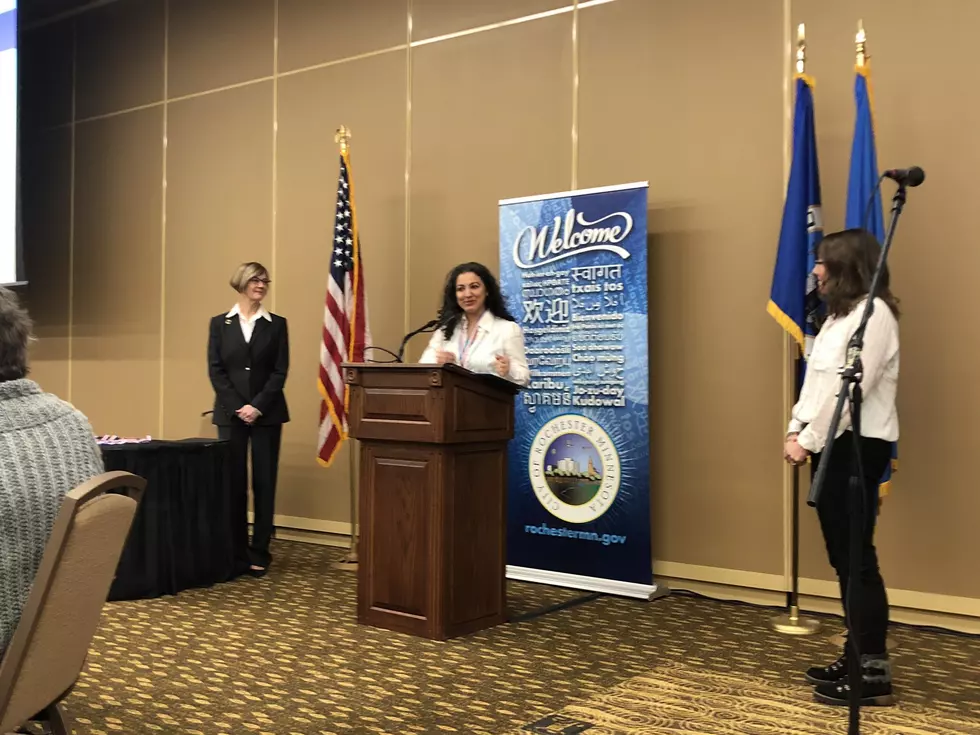 Rochester Teacher is Semi-Finalist For MN Teacher of the Year
Rochester School District (Twitter)
A Rochester educator has been named a semi-finalist for the 2021 Minnesota Teacher of the Year award.
Education Minnesota has narrowed the initial field of 75 candidates to a list of 25 semi-finalists that includes Century High School teacher Natalia Benjamin. She teaches English language and ethnic studies to students in grades nine through 12. Benjamin was previously honored as the Rochester Mayor Medal of Honor for Educational Excellence in 2019.
Benjamin's nomination and the nominations of the 24 other semi-finalists will be reviewed by a selection panel later this month before Education Minnesota names 10 finalists. The winner of the award will be announced at a ceremony later this year.
The teachers union originally planned to hold the Minnesota Teacher of the Year award ceremony on May 2nd, but because of the ongoing COVID pandemic, the event has been postponed until further notice.
News Update: Mayo Clinic Study - Vaccines Greatly Reduce Risk of COVID Spread
The 100 Best Places to Live in the Midwest
More From Quick Country 96.5