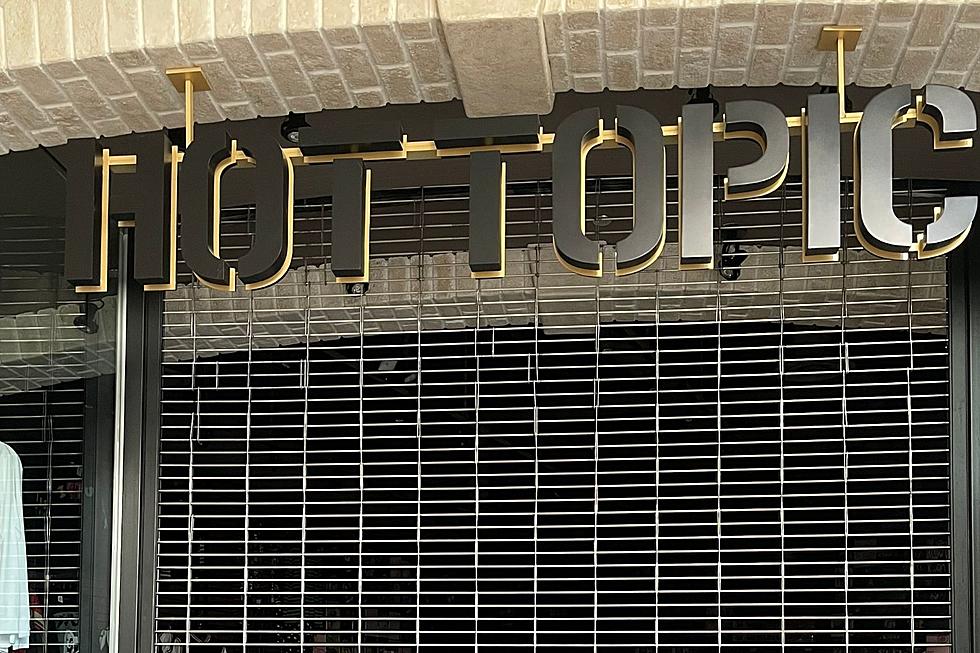 Rochester's Hot Topic is Back Open But Did Employees Get a Raise?
Jessica Williams
When one door closes, another one opens.  In this case, it is the same door.  Over the weekend there were quite a few stories and posts popping up on social media about the abrupt closing of Hot Topic at the Apache Mall in Rochester, Minnesota.  I went to the mall on Saturday to see if the store was officially closed up and the gate was in fact down at the doorway with a sign attached that said: "temporarily closed".
Looks like that door is now back open.
Is Hot Topic at the Apache Mall in Rochester, Minnesota open again?
If you decided to NOT jump on Facebook over the weekend, you probably missed the entire deal of Hot Topic closing and the employees walking out on the job.  You can get up to speed here and see the note that was left by employees - which, by the way, was not the same note that was at the store on Saturday when I showed up.
Hot Topic Closed Abruptly After Employees Walked Out
I did my mall walking today - just kidding, I went shopping and got a cup of coffee at Caribou - and while I was at the mall I noticed that Hot Topic was back open.  According to Google, the big red "Temporarily Closed" notice is gone as well.
Did the employees get the "livable wage" that they were wanting?
I have zero clue if the employees got a "liveable wage" like they were wanting from their employer, Hot Topic.  If someone who now works at Hot Topic wants to reach out to me and fill me in on what happened, you can find me on Facebook at my page - Jessica On The Radio - or send me a note at jessica.williams@townsquaremedia.com.
The day I called it quits when I was a manager for a retail store
Hopefully it all worked out for everyone.  I've worked retail and it's a tough job and one that throughout history has not had big dollar signs attached to it.  I was a manager at a department store that was pretty big at one point in time in Minnesota and worked in 7 of the 9 stores up in the Twin Cities area...in a year.
If the job doesn't work for you, at some point you have to make a decision to find what fits you better and uses your skills and talents where they are appreciated.  I worked 12+ hour days sometimes, covered shifts, unloaded trucks, dealt with shoplifters, employees that didn't show up or stole from the company...all for less than what most retail employees are making now.  I was a manager.
I made the decision to be done with retail when I was moved to my 7th store on Black Friday - I had a new team of 4o to 50 people that I didn't know, and a new store that I had never walked in before.  I got to say "Hello, nice to meet you!  I'm your new boss." to my new team on the worst day of the year for retail employees.  I made the decision that day to stay through the holidays and then said goodbye.
Listen On-Demand with the Y105FM app, and on the following podcast platforms: Apple Podcasts | Google Podcasts | Spotify
ICYMI, here are the 5 new stores that opened recently at the Apache Mall in Rochester, Minnesota
Just in time for all the Christmas shopping are 5 new stores that recently opened up for business.  Popper's Tea has a line while I was taking photos at Hot Topic, so based on that, I'd say it is one place you want to try!
5 New Stores At the Apache Mall in Rochester, Minnesota
If you haven't been to the Apache Mall in Rochester, Minnesota lately, there are quite a few new stores for you to check out! Lots of chatter lately about stores that were "Coming Soon!" and personally, I've been anxiously waiting for a few of the new places to open up so I can start browsing. Well, lucky for all of us, they are now all open!
More From Quick Country 96.5