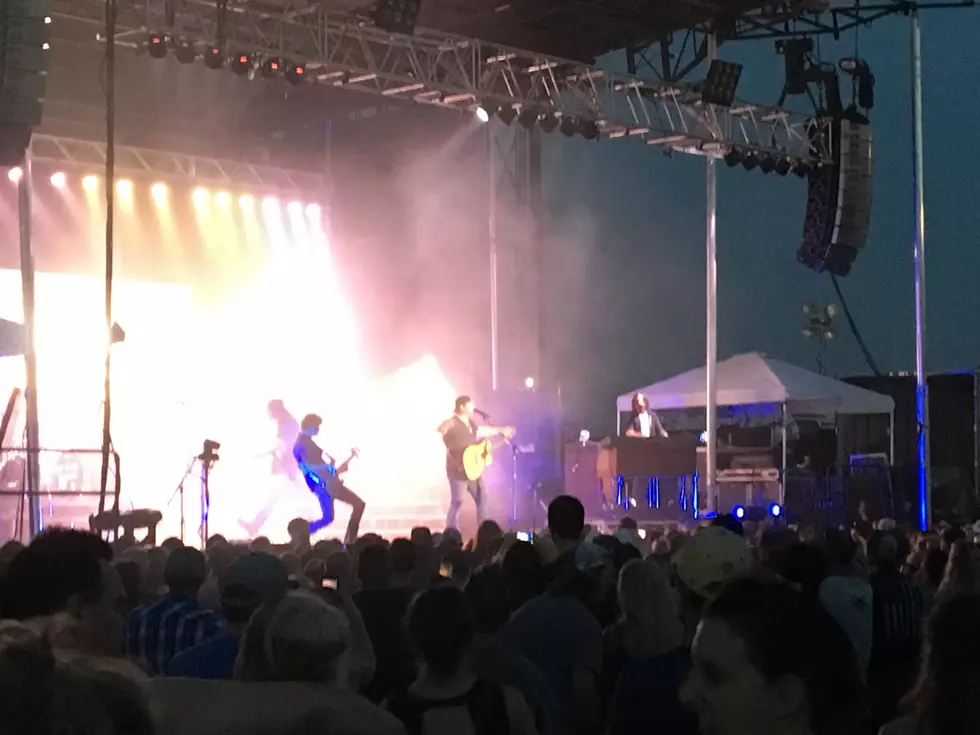 'Rumor' Has It Lee Brice Nailed The Olmsted County Free Fair
Lee Brice concert
We are in the midst of fair season, which means there's something going on each weekend until the end of August. The Olmsted County Free Fair kicked off its grandstand events on Wednesday night with the Lee Brice Concert.
The hour before the concert kicked off, traffic on South Broadway was so backed up, it took my friend almost 20 minutes to park. Parking was a madhouse! It seemed like everyone was having loads of fun all night long.
My friend and I got hunger waiting for the concert to start, so we went down into the pit of the grandstands and checked out the food options. I know what you are thinking... did she really eat all those fries? The answer... Yes! In about 10 minutes to be exact! I was way too hungry not to! They were bacon ranch fries... aka heaven in a dish. Looks like I'm going to have to work out for like 20 hours this weekend!
Let's talk about the man himself Lee Brice! He did an amazing job and sang all of our favorites. I was shocked because when he performed his latest number-one single "Rumor," he put a new sound behind it. I'm having a hard time deciding which one I like better! The bottom line, it was a great concert! Thanks to everyone who said hello last night at the concert! I enjoyed talking to you!
Paisley is also on Kat Kountry 105 from 6am-10am Weekdays
More From Quick Country 96.5