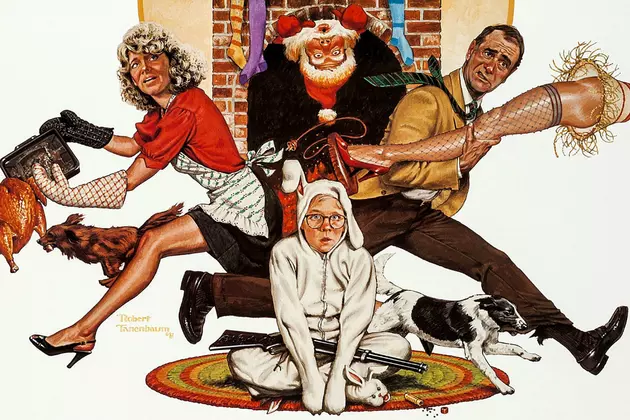 See "A Christmas Story" Free Surrounded by Over 100 Christmas Trees!
MGM
Year after year A Christmas Story is rated among the Top 5 Christmas Movies of all time. It's a classic, it's funny, and everyone cries a little before it is over. Even if it is only for the lost skin on the poor kid's tongue. And this year, you and your kids can see it and not pay a penny!
Sure, you can see A Christmas Story for free. But when you find out where it's going to be shown, you'll probably lean back from your phone and say, "Wow! We HAVE to go to this!"
See A Christmas Story, for free, Saturday the 24th at 7:30 at...The Festival of Trees! Was I right? This is huge! Click here to register (it's free, but you gotta let them know you're coming because they can only fit 400 people in the showing) and get ready to see a classic movie with your kids surrounded by over 100 beautifully decorated Christmas Trees!
This is really a once in a lifetime opportunity, so click here and get registered before space is gone!
More Festival of Trees Stuff
General admission is the Friday, Saturday, and Sunday after Thanksgiving. See details on all the cool stuff, including info on DiversAbility Day, the Friday Night Dance Party, the Children's Carnival and Crafts Saturday, ticket prices and more, by clicking HERE.
Festival of Trees supports the mission of the Hiawatha Homes Foundation: To provide quality support services to people with disabilities at home and in their community.
Listen to James Rabe 6a to 10a on Y-105 FM
More From Quick Country 96.5