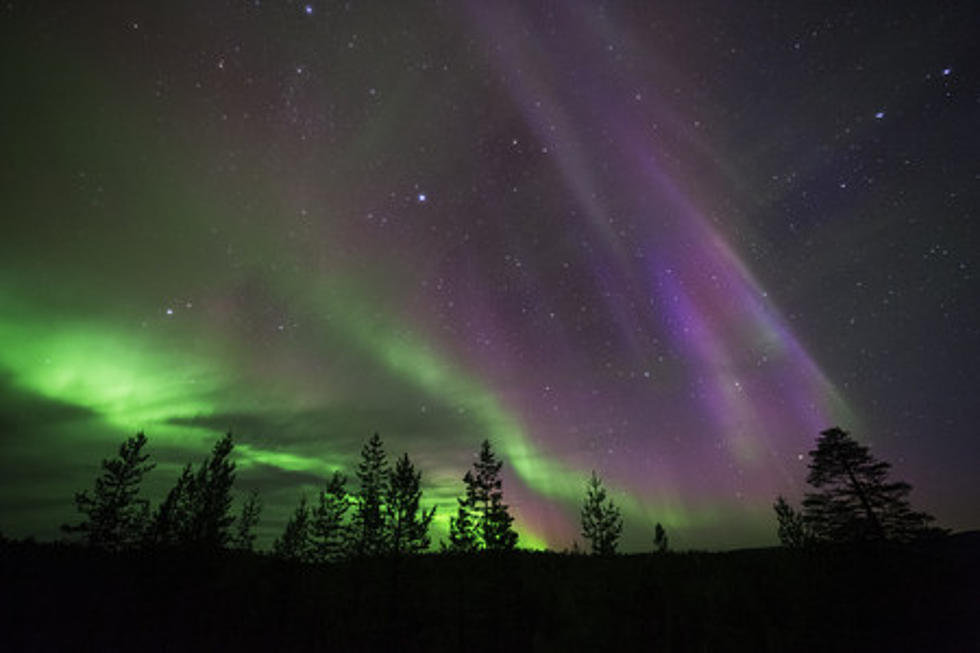 Rochester May See a Spectacular Show in the Night Sky this Week
ThinkStock
We can see some amazing things in our night sky. There are super moons, shooting stars, sometimes we can see other planets with the naked eye, and if we're super lucky we can see the Northern Lights. Fingers crossed luck is on our side this week because there's a chance the Northern Lights could show themselves in southeast Minnesota this week.
I've seen plenty of pictures of the Northern Lights but I've never seen it in person. One day I'd love to be able to do that and this week might be the perfect time to do it if the weather cooperates. KTTC shared on their Facebook page that the Space and Weather Prediction Center is saying there's a chance for us to see the Northern Lights on the night of the 17th, 18th, and 19th of August!
They've issued a G3 watch, so based on the below photo from NOAA, I believe that would mean that the people along the yellow line and north have the chance to see the Northern Lights.
If you're hoping to catch a glimpse you'll need to get as far away from light pollution as possible. Get out of the city, drive into the country as much as possible and then hang out and wait. Maybe bring a blanket and some snacks.
If you get lucky enough to see the Northern Lights, I'd love to see pictures! Send me a message with them on Facebook, Instagram, or Twitter. (@carlyrossonair)
Listen to the Get Up & Go Morning Show w/ Dunken & Carly On-Demand below, with the 106.9 KROC app, and on the following podcasting services:
Apple | Google | Spotify
LOOK: 31 breathtaking images from NASA's public library
In 2017, NASA opened the digital doors to its
image and video library
website, allowing the public to access more than 140,000 images, videos, and audio files. The collection provides unprecedented views of space.
Stacker
reviewed the collection to select 31 of the most breathtaking images, including the first from the James Webb Space Telescope. Keep reading to see these stunning images, curated with further information about the captured scenes.
More From Quick Country 96.5