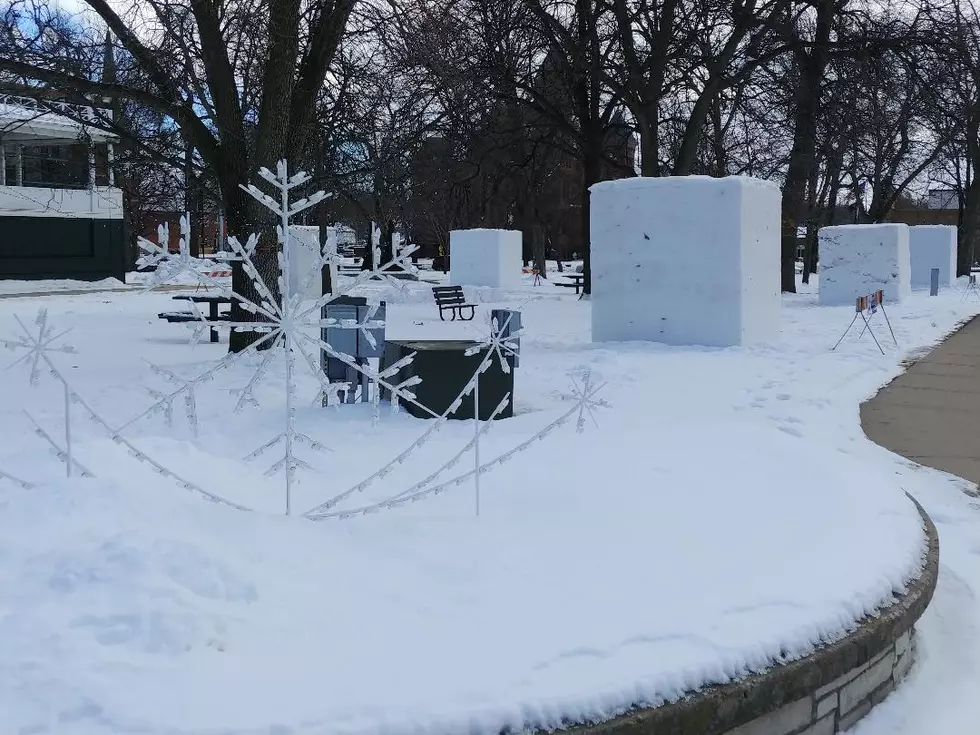 Snow Monoliths Appear in Owatonna's Central Park
Roy Koenig/Townsquare Media
What are the snow monoliths that have recently appeared in Owatonna's Central Park? Could they have placed here by a remote, frozen civilization? Before you dismiss that, HAL, Baby Yoda emerged from a similar monolith a few years ago in downtown Owatonna (see below).
Actually, the Owatonna Parks and Recreation Department is sponsoring a Snow Sculpture Exhibition as part of the Winter Weekend Out January 30-31. Carving was due to begin over the weekend and you should stop by Central Park and see how they are progressing. Spectators are welcome, but don't touch the sculptures.
Everyone is invited to build a snowman on their own at home and submit photos to park and rec thru their Facebook page or by emailing parkrec@ci.owatonna.mn.us. The recent snowfall would have made for some great building material if the consistency of it was better.
Park and rec continues the dramatic event, "Snowman CLUE - Who Melted Frosty." The set up states, "The Owatonna Police Department found Frosty is a puddle, melted. Frosty's sidekicks will not let this crime go unpunished." Find clues at Morehouse, Mineral Springs, and Fairgrounds Parks through January 31.
Cardboard sled races are scheduled for Saturday, January 30 at the West Hills Sledding Hill. Pre-registration is required. Visit the Park and Rec website for details. Similarly, a family ice fishing event is slated for Sunday, January 31 at Lake Kohlmier. Sign up is necessary to maintain a controlled number of participants.
Enjoy winter and get involved in these great activities.
Enter your number to get our free mobile app
BRRRR: The 15 Coldest Cities in America
WINING: Minnesota's Winning-est Lottery Cities of 2020
More From Quick Country 96.5