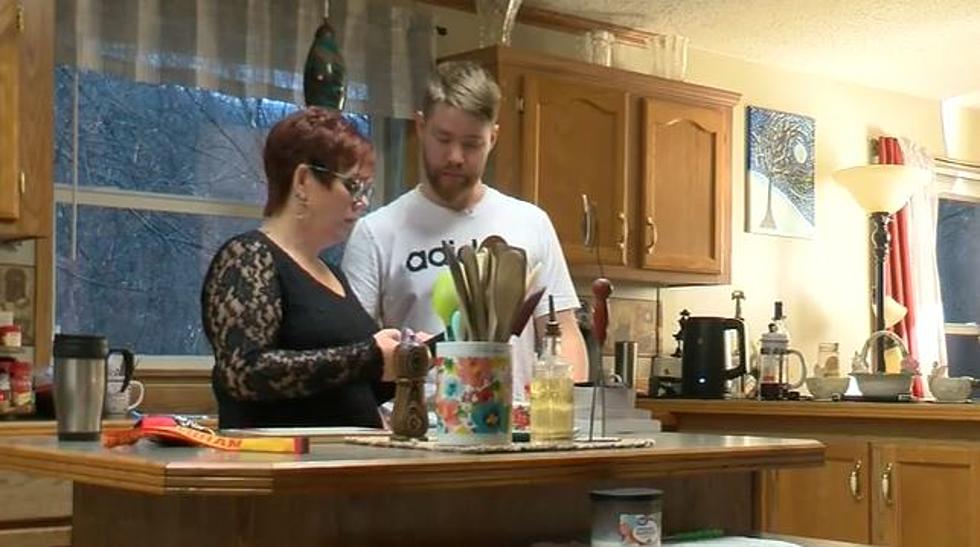 Southeast Minnesota Mom Reunited with Son Who Was in Russian Custody
Credit: Laura Lee, ABC 6 News
I can't imagine having someone you know caught in the middle of the war happening in Ukraine. There's someone who I graduated high school with who was living in Ukraine and fled just before the war started but other than that I don't really know anyone personally involved. However, there's a mom in Winona, MN who did know someone involved, her son, daughter-in-law, and granddaughter.
Tina's son Tyler had left for Ukraine in November, according to ABC 6 News. After being in Ukraine for a few months the war began. Just 3 weeks ago Tyler was detained by Russian forces while he was trying to flee Ukraine. ABC 6 News says he was "taken into custody in Crimea and was jailed for more than a week."
Thankfully his wife and stepdaughter weren't taken by Russian forces, but Tyler said while he was in jail all he could think about was his wife, stepdaughter, and family. "'I didn't care about my situation because I knew that they were thinking I was dead.'"  Eventually, Senator Amy Klobuchar's Office and the State Department were able to get Tyler out of custody and he was able to come back to Minnesota.
But he didn't tell his mom he was on his way back. He had scheduled a time to video chat with her when in reality that was when he was going to show up at her front door to surprise her! The next step in their journey is trying to get Tyler's wife and stepdaughter to the US.
Adorable Rentable Minnesota Cabin, Featured on PBS, Is Striking
Are you ready for a stay of a lifetime? Great! This
Upsala Airbnb
is like no other. Situated in the country, you'll experience pure bliss, and maybe you'll even leave with some interior design ideas.
More From Quick Country 96.5