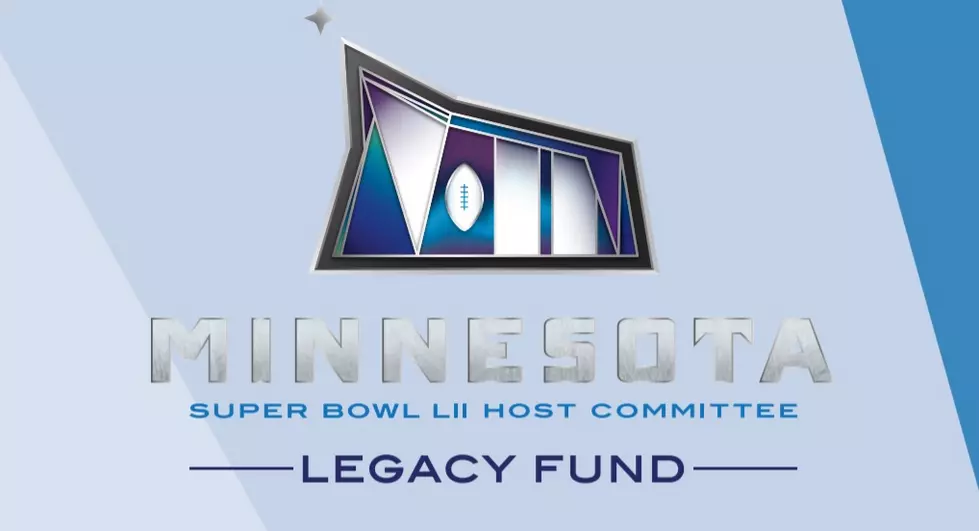 Super Bowl LII Did A Lot of Good Across Minnesota
Minnesota Super Bowl Host Committee Legacy Fund
Minnesota's time in the national spotlight as host of Super Bowl LII might be in the books, but the money raised by the Minnesota Super Bowl Host Committee's Legacy Fund is continuing to do good things all across the Bold North.
The Minnesota Super Bowl Host Committee's Legacy Fund released its final impact report Thursday, and it runs down how the group dispersed more than $5.5 million in investments across the state during its '52 Weeks of Giving' campaign, all leading up to the game at U.S. Bank Stadium on February 4th.
And, it looks like there were a lot of good things going on over the year leading up to this February's Big Game at U.S. Bank Stadium! Check out what the report (you can read the whole report HERE) said the Legacy Fund did:
The Legacy Fund traveled more than 10,000 miles around the state, from International Falls to Worthington and dozens of communities in between, connecting with all 11 of Minnesota's native communities along the way.  They provided 56 individual grants; funded Super School Breakfast in 54 schools totaling more than 18,900 new breakfasts served each day and received recipes from 428 Kid Chefs. 
Eighty percent of the grants provided directly impacted children living at or below the poverty line; 72% went to organizations serving kids of color.  More than 1,000 students and community leaders from across the state traveled to Minneapolis during Super Bowl week to attend the Kids Tailgate, the culminating event of the Legacy Fund's year-long efforts.
We always hear about how ridiculous the NFL is when it comes to making obscene amounts of money off the Super Bowl. And while that may or may not be true, a big shout-out to Minnesota's Host Committee for doing a lot of good along the way during our time in the spotlight as host of the Big Game. Well done, Minnesota!
More From Quick Country 96.5