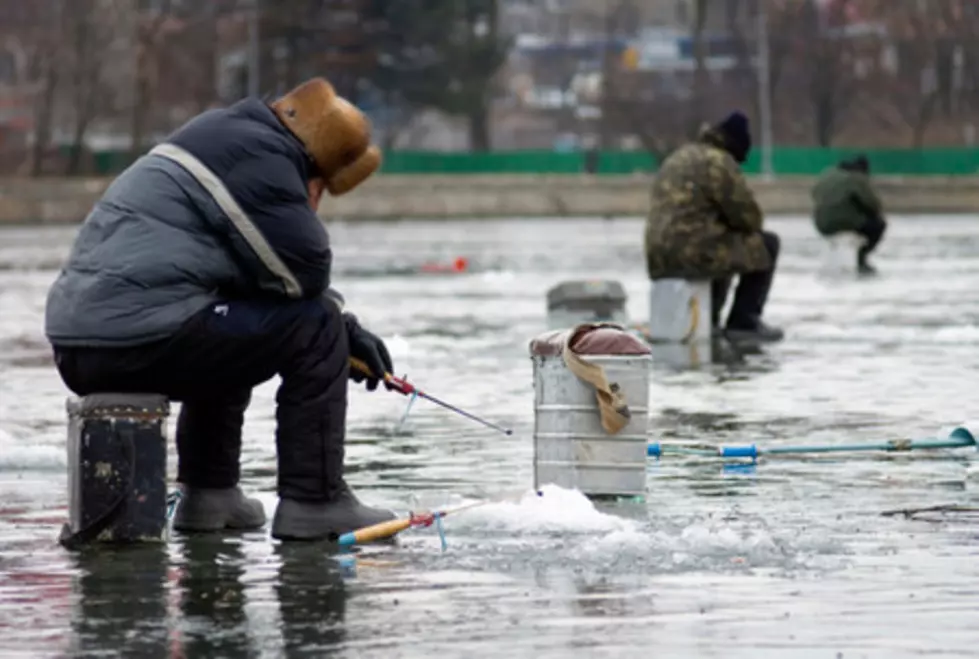 Surprise! Ice-Out Running Late on Minnesota Lakes This Spring
ThinkStock
Bad news for boaters across the Bold North: In a bulletin that's surprised absolutely... no one, the Minnesota DNR says ice-out is running way late on our 10,000 lakes here in the Bold North this year.
Let's see: We just cleaned up after having 6 to 8 inches of snow dumped on us. We set a record for the coldest overnight temperatures. The Twins just played the coldest-ever major league baseball game in Minnesota history. And those were all things that just took place-- in the first week of April!
Still, though, it's interesting to note just HOW far behind the average ice-out dates we are this year. Over on the Mississippi River near Lake City, the Army Corp of Engineers said last week that barge traffic started on Lake Pepin back on March 9th last year-- a full MONTH earlier than this year. (And at the latest check last week, there was still ice nearly 2-feet thick on that part of the river.)
Meanwhile, the DNR reported that not one of the over 10,000 lakes here in Minnesota are ice-free so far this year. Last year, ice-out was declared on Lake Minnetonka on March 28th. And back in 2016, ice-out hit ever earlier, on March 17th. So, yeah-- we're well behind things this year.
Back when I worked in Wisconsin, I lived near Lake Wissota, which is located just east of Chippewa Falls. I'd drive around the big lake every day on my way into the radio stations in Eau Claire, and I was always curious to see when the ice-out would happen.
I apparently wasn't organized enough to note when it did occur, because I don't have any official notes, but I was still fond of noticing when the ice was out– because that was a sure sign warmer weather wasn't too far off.
It doesn't look like that's happening anytime soon this year, though!
More From Quick Country 96.5