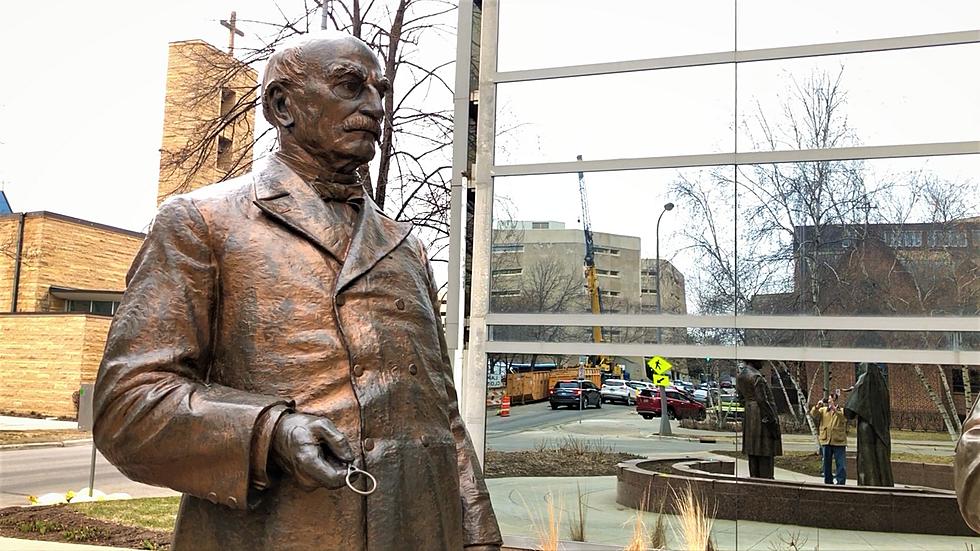 The Mayo Brothers Are a Bad Coronavirus Example to Rochester
Dr. William Worrall Mayo from the James Rabe Collection
Everyone is talking about Social Distancing. Wash your hands with soap and water, don't pick your nose, and keep six feet b'tween you and other people.
Above is a photo of the Dr Mayo statue. It's right next to Mother Alfred Moes. They're doing a great job of standing away from each other. But one need only look at Dr Mayo's gaze to see what he's thinking.
"Those boys of mine! Argh and two-oenny curses, will they never learn to social distance?" Click play and tell me I'm wrong.
PS - Here's a cool picture I took of the Mayo Bro's.
In all seriousness, please take care of yourself and respect the 6 foot bubble (or TROMBONING as we learned from John Sievers and his amazing and talented daughter in a video HERE).
Enter your number to get our free mobile app
Listen to James Rabe 6a to 9a on Y-105 FM
More From Quick Country 96.5