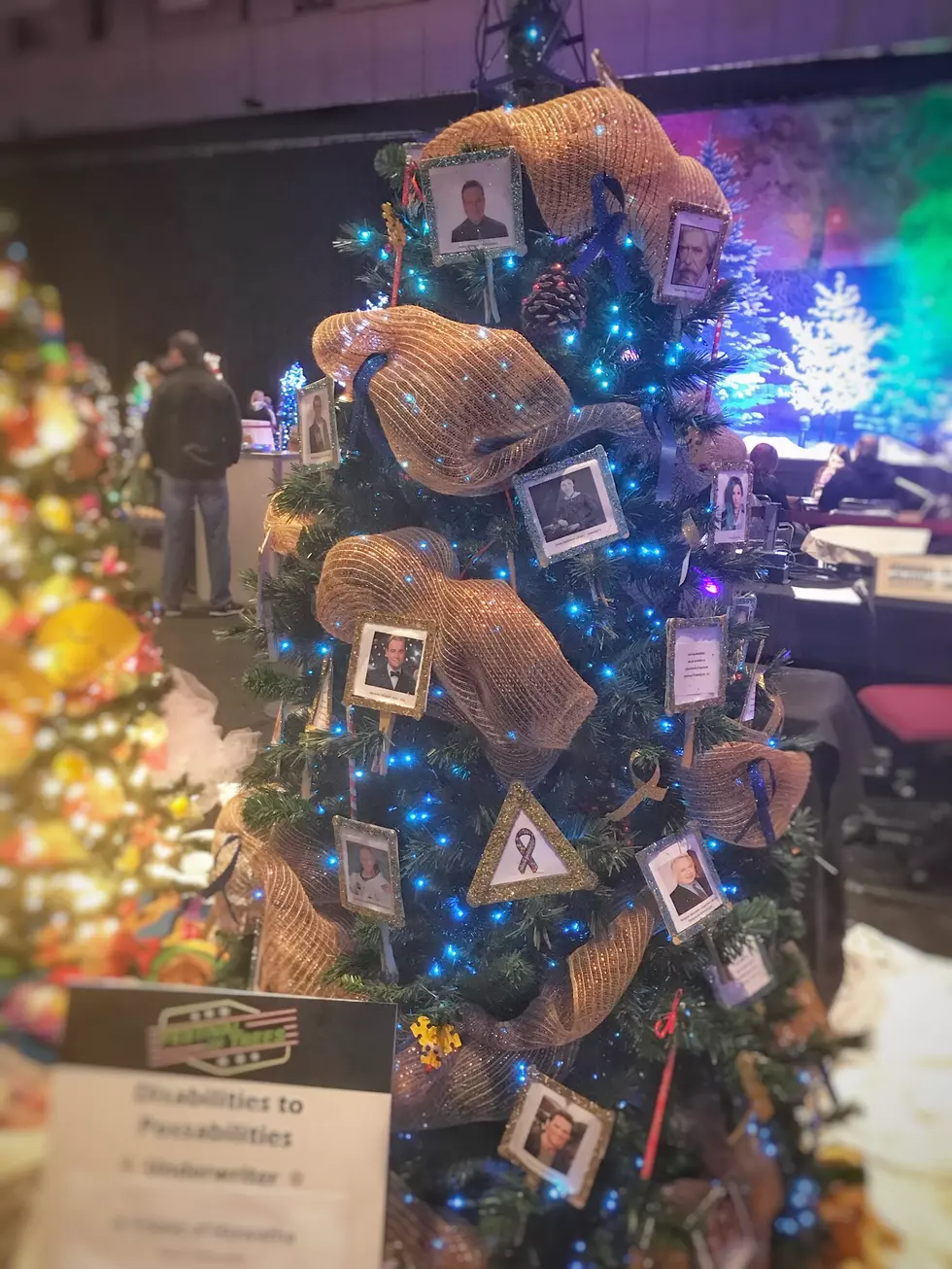 The Most Important Christmas Tree At 'Festival Of Trees'
TSM Rochester
It literally took my breath away, and the message behind it is important.
It's no secret that Festival Of Trees was a huge hit in Rochester this weekend. Attendance was up this year too!
While the lights, colors, and sounds had me on stimulation overload, somehow I was able to focus on what I thought was the most important tree in the building. It was a tree that raised awareness of mental health.
This tree was decorated with ornaments showing portraits of actors and actresses like Leonardo DiCaprio, Demi Lovato, Jim Carrey and the great Robin Williams - and those were just the ones I noticed! Each ornament shared what mental health struggle those celebrities are (or were) facing.
The tree was created by, "a friend of Hiawatha" - so we don't know who designed it or planned it. However, it's an inspiring message. Celebrities that we place on pedestals are part of the millions of American facing mental health struggles every day.
More From Quick Country 96.5