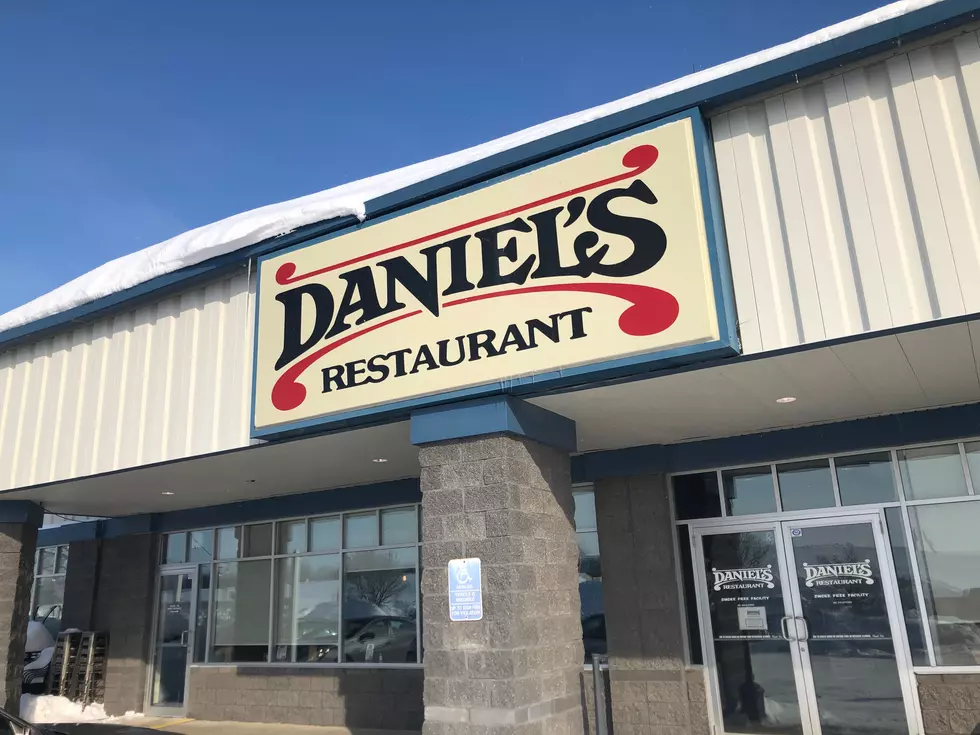 The SE Minnesota Breakfast Tour Finds You-Must-Try Hash Browns
James Rabe - TSM/R
What makes hashbrowns perfect? Crispy on the outside, cooked, softish, but not mushy on the inside. And a bunch of butter taste in 'em. How do you get perfect hashbrowns? Follow these directions...
Hit Highway 14 West, drive to Byron, slow down for both lights, then keep on going. About 14 miles in all. Take the Kasson exit and right there at the stop sign, turn right...then right again. Park, go inside. Order hashbrowns. Taste heaven.
That's what I did last Saturday morning and it worked perfectly.
Daniel's in Kasson is a nice, big, clean, open-floor-plan family restaurant. The breakfast menu was the usual breakfast stuff, so I ordered my usual test breakfast. Eggs, meat, hashbrowns, and wheat toast.
The eggs were good, the hashbrowns fantastic (seriously...buttery and crisp and soft inside), the toast was home-made and tasty. The meat, a sausage patty, was large, but lackluster. Could use way more zing, more depth. Less gravitas. The hashbrowns tho...you have any idea how hard it is to find really righteous hashbrowns?
Daniel's weekend breakfast starts at 6 AM on Saturday, 8 AM Sunday.
The James Rabe Coffee Review: Two creams, no sugar.
Did you miss the previous stop on the SE Minnesota Breakfast Tour? Click HERE To see what Dodge Center Gem I found.
Listen to James Rabe 6a to 10a on Y-105 FM<
More From Quick Country 96.5