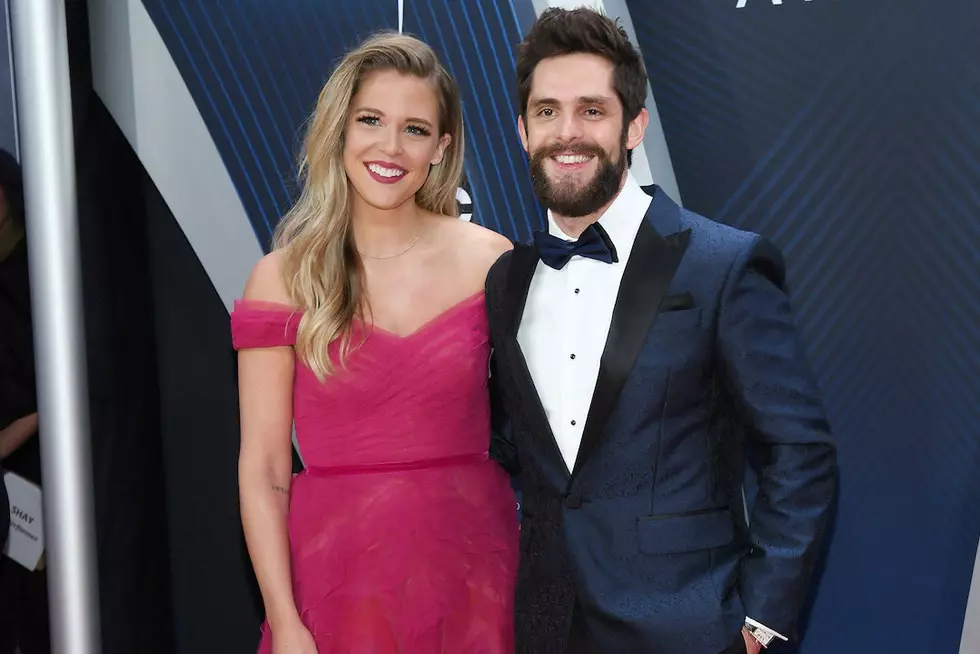 Thomas Rhett's Wife Usually Loves His Music — But There's One Song She Hates
Jason Kempin, Getty Images
Sure, Thomas Rhett's wife and daughters are a supportive family -- but they also double as quality control. The singer tells The Boot and other outlets that his wife Lauren and their two young children, Ada James and Willa Gray, are surprisingly good at helping him pick out which of his unreleased songs will be hits.
"Because they're for sure gonna tell you if that song is terrible or that song is good," Rhett explains. "If Willa Gray wants to listen to a song six times in a row, maybe it should have a shot. Maybe a lot of other 4-year-olds would wanna listen to it six times in a row."
Lauren doesn't shy away from brutal honesty when it comes to whether or not she likes a song, either. "My wife is the first one to be like, 'It's not my favorite,'" the singer goes on to say. "Or, 'That's one of my favorite songs you've ever written.'"
Occasionally, of course, Lauren's assessment of a song misses the mark -- but, Rhett goes on to say, she stands by her opinion, no matter whether his fanbase agrees with her or not.
"She hated "Make Me Wanna" with a passion. Still does," he admits. "Every year she asks me, 'Are you taking "Make Me Wanna" out of the setlist this year?' But it worked. For the most part, though, Lauren's been spot on."
Though there have been some songs -- such as "Make Me Wanna" -- that Rhett releases against his family's advice, he says that Lauren, Willa and Ada are usually right in their predictions about what will be a hit.
"There are some songs that [none] of them like that I love too much to not cut, but for the most part, I listen to a lot of opinions. At the end of the day, I try to take all those opinions and put 'em in a pot and make a decision for myself," he adds. "But my kids do have a huge role in picking song, which is hilarious."
10 Stinkin' Adorable Pictures of Thomas Rhett and His Wife, Lauren
More From Quick Country 96.5