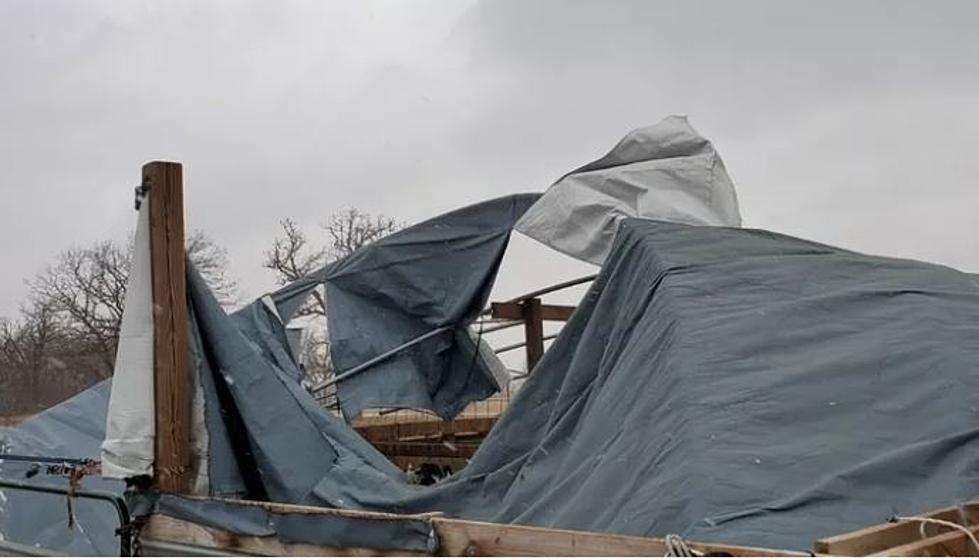 Two More Tornadoes Added to Confirmed List in SE Minnesota
GoFundMe
La Crosse, MN (KROC-AM News) - The National Weather Service added a couple more tornadoes to the list over the weekend and has now confirmed nine tornadoes hit parts of southern Minnesota last Wednesday.
The most recent additions to the list of confirmed twisters were in northeastern Mower and northwestern Fillmore Counties. One of the tornadoes, estimated to be an EF-1 twister with 110 mile-per-hour winds, ripped the roof off of a home and destroyed farm buildings along a 3.3-mile-long path that ran from just south of Racine to the east and northeast of the small town south of Stewartville. The National Weather Service says all of that damage occurred over a two-minute span starting around 7:37 PM.  A GoFundMe site has been created to benefit the family that saw their roof torn away and home destroyed near Racine. 
The other newly confirmed tornado was on the ground for a little over 4 1/2 miles and damaged a number of farms and outbuildings. It struck a rural area about five miles west and southwest of Chatfield between 7:42 and 7:46 PM with peak winds of about 85 miles per hour.
The National Weather Service had previously confirmed two other tornadoes in Fillmore County around the same time. One moved through Preston and the other moved through a rural area north of Preston. Tornadoes were also confirmed near Plainview in an area southwest of Lewiston as Minnesota experienced its first recorded tornado outbreak during the month of December.
The three other confirmed twisters were in Freeborn County. One was responsible for the heavy damage in Hartland and two other tornadoes hit in the Alden area Wednesday evening.
11 of the Most Devastating Weather Disasters in Minnesota Throughout The Years
We might be full of lakes and "nice" but Minnesota has had its fair share of horrible and nasty weather. Throughout the years we've had floods, fires, storms that have crushed stadium roofs flat, and tornadoes that have destroyed lives.
More From Quick Country 96.5