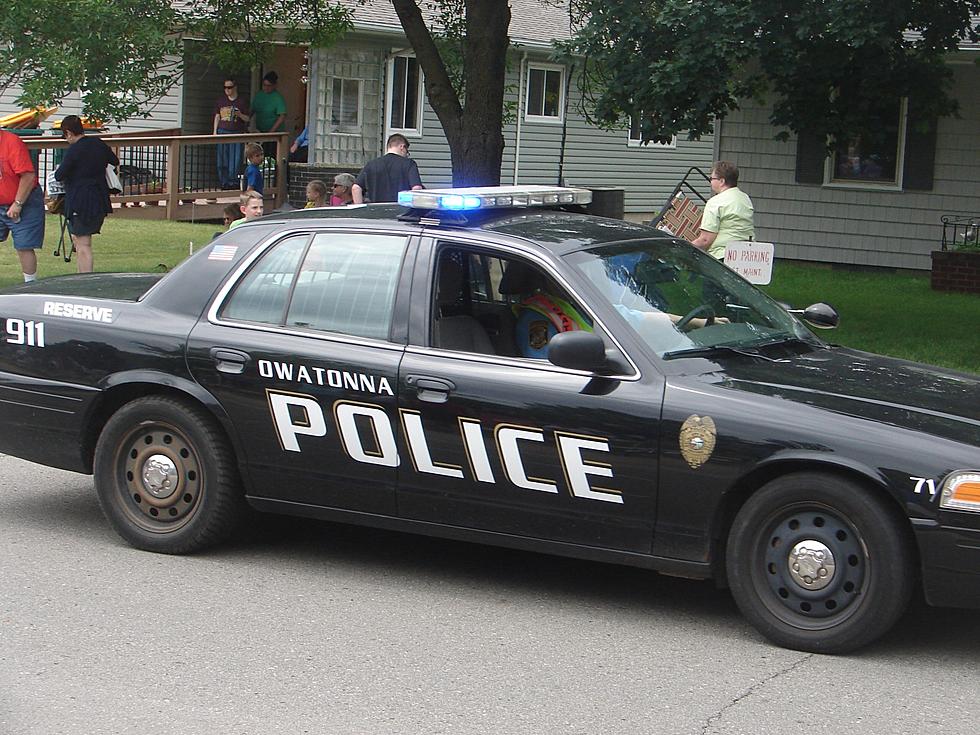 Vehicle Crashes into Owatonna House
Roy Koenig/Townsquare Media
Owatonna police booked a 37-year-old driver after a recent incident where a vehicle crashed into a house on Linn Avenue. According to the Just the Facts newsletter, "Arriving officers found the vehicle appeared to have struck the front steps of the home and vehicle sustained heavy front-end damage."
"In speaking with the driver, she was exhibiting signs of intoxication and admitted to drinking 'not a lot, but like a whole lot.' Officers applied for a search warrant for the driver's blood to determine her blood-alcohol content."
The driver was the sole occupant of the vehicle and was booked and released pending blood test results with the possibility of formal charges to follow.
ARREST ON TRAFFIC STOP
An Owatonna officer attempting to make a traffic stop on a recent weekday morning observed the driver appear to toss at item out the passenger window. Upon making the stop, the driver was determined to have a "public safety driving status" and was arrested.
Just the Facts reports, "The officer returned to the location and found the item tossed out the window - a bag that contained 33.6 grams of presumptive methamphetamine. During a search of the vehicle, drug paraphernalia was found."
Fifty-four-year-old Douglas Deitert of Montgomery was arrested and charged.
SHARE THE ROAD
The Owatonna Police Department encourages motorists to watch for motorcycles, "There is no doubt as the weather warms, we'll see more and more motorcyclists on the roads in our area."
PUBLIC SAFETY TELECOMMUNICATIONS WEEK
Nationally, public safety telecommunications workers are honored during the month of April. "The dispatchers at the Rice and Steele 911 center are our officers and our community's lifeline - often gathering and providing first responders with critical information as they respond to real-life emergencies."
Enter your number to get our free mobile app
Can you count to 10,000? Would you like to count that high in dollar bills? Listen to this station to WIN CASH.
ALSO: Here are 50 of your favorite retail chains that no longer exist.
More From Quick Country 96.5