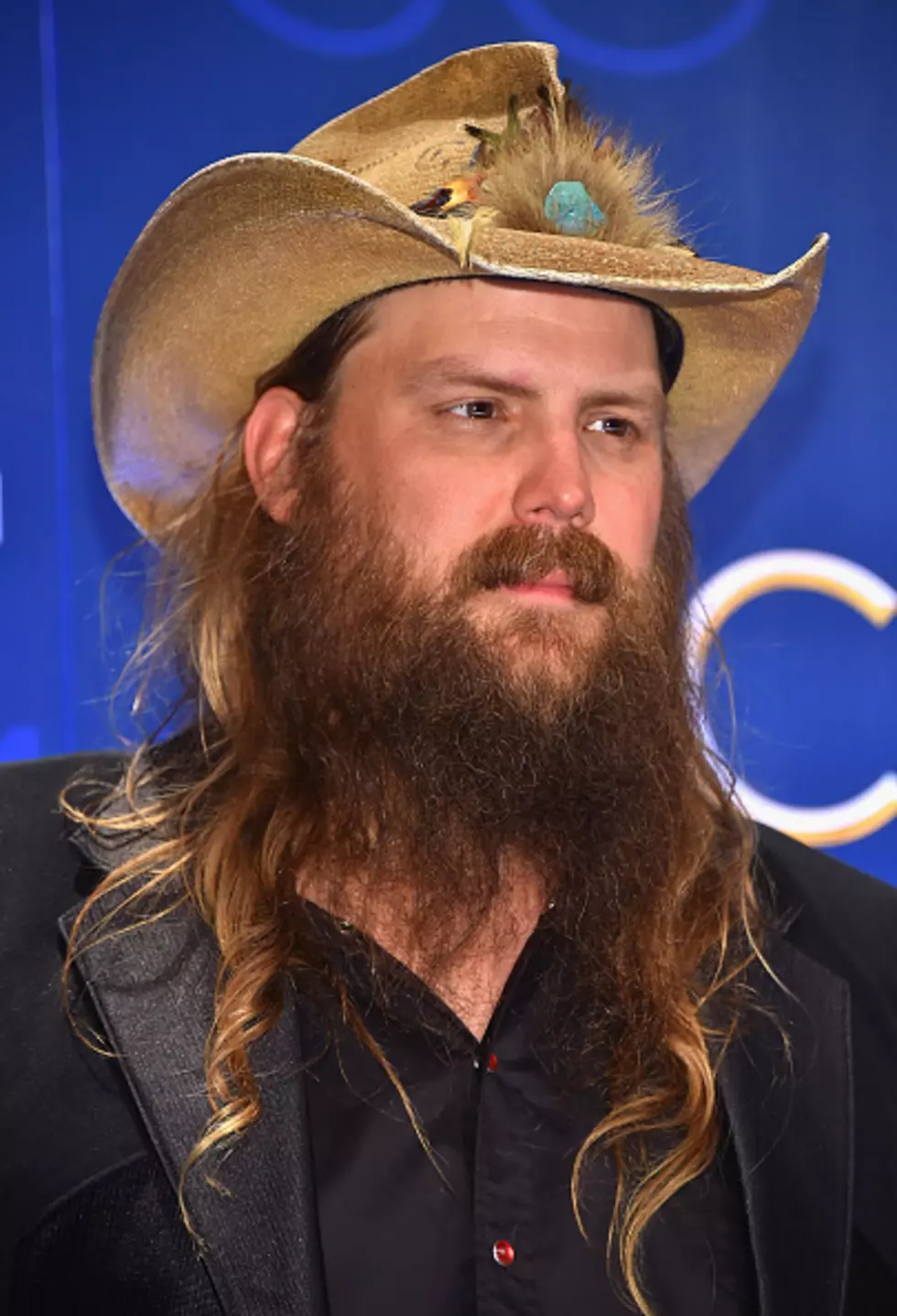 Watch Country On The River Headliner Chris Stapleton Cover 'Whipping Post'
Photo: Getty Images/Michael Loccisano
I don't know how in the heck I missed this this episode on Skyville LIVE, but I did.
Guitar junkies....brace yourself!
"One of my favorite moments as an artist."
— Phillip Sweet (of Little Big Town)
I really enjoy LIVE performances in small, intimate settings. If I can't be there in the venue myself I often try to find high quality LIVE streams to watch right here in the comfortable confines of my living room. Skyville Live (Nashville) is one of the better Live-Stream websites I have found.
Earlier this year someone captured this video at the tribute to Gregg  Allman Skyville LIVE session in Nashville. Country music favorites, Little Big Town were also part of this tribute, along with other recording artists from various genres' of music.
The Allman Brothers were highly influenced by early country artists themselves. True pioneers, for they took those influences and created something completely NEW and different - Southern Rock. Chris Stapleton was obviously influenced by them in the same kind of way with his own music. As it turn out, he was a perfect fit for this Skyville LIVE tribute. Cross-genre artists inspiring each other. In my mind, that's what it's all about.
Other well known country artists who have performed on 'Skyville' - Martina Mc Bride, The Brothers Osbourne, Lady Antebellum, Kelsea Ballerini, Brandy Clark, Frankie Ballard, The Cadillac Three, Pam Tillis, JD Souther, and others. Check out 'Skyville' for yourself sometime right HERE!
If you are planning on going to Country On The River 2017 in August, (or 'Win Your Way In' with us), I hope that I am also one of the lucky ones to see this amazing, and versatile performer! -Steve Richards ~ Quick Country Weekends
[WATCH CHRIS STAPLETON DO A COVER OF 'WHIPPING POST']
If you look closely you can see the four members of Little Big Town in the front row. (you can see Kimberly's hair) They are also on their feet at the end clapping, along with the rest of the packed room.

Keep listening to Quick Country 96-5 for UPDATES to Country On The River!
More From Quick Country 96.5