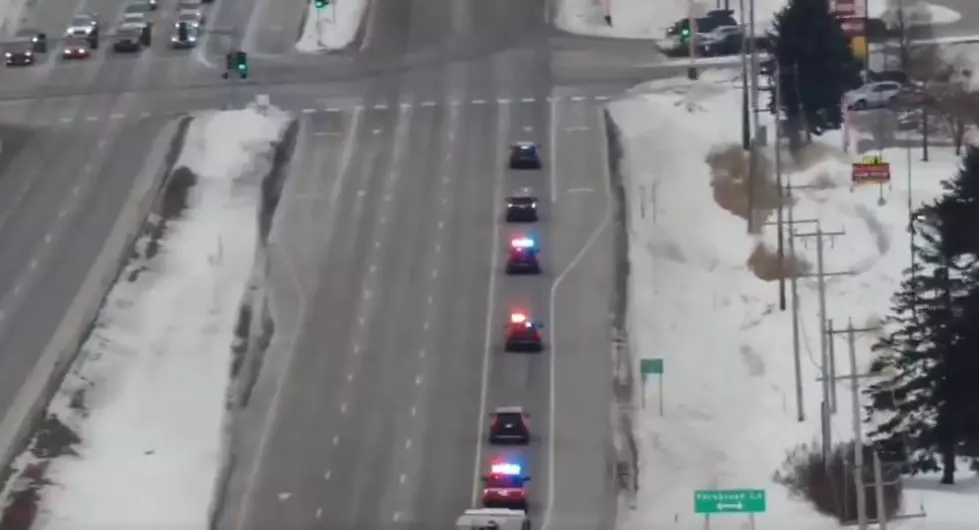 WATCH: Minnesota Police Chief Gets Escort Home After Retiring
Image Credit: Twitter User @PlymouthMNPD
Yesterday in Plymouth, Mike Goldstein, who had put in 31 years on the job, retired as the Plymouth police chief. As a way to honor him, he was treated to a police and fire department escort on his way home from work, for the last time. Check this out!
Goldstein, maybe not a household name but maybe should be, as KSTP-TV reported that Goldstein took the mental health part of work seriously as he "started with voluntary check-ins between his officers and a mental health professional. But it wasn't until back-to-back officer-involved shootings that he realized he had to do more."
"After I saw the impact of these two high-profile incidents, I mandated the visits, which was a first that I know of, at least in our state," Goldstein told KSTP-TV. 
According to the National Alliance on Mental Illness, one in four police officers has or will have thoughts of suicide.
Enter your number to get our free mobile app
Taking over in Plymouth is Eric Fadden who will be named the Director of Public Safety.
Help these parents who are still looking for their missing children here in Minnesota.
13 Minnesota Kids Went Missing in 2020, Their Parents Still Need Answers
More From Quick Country 96.5