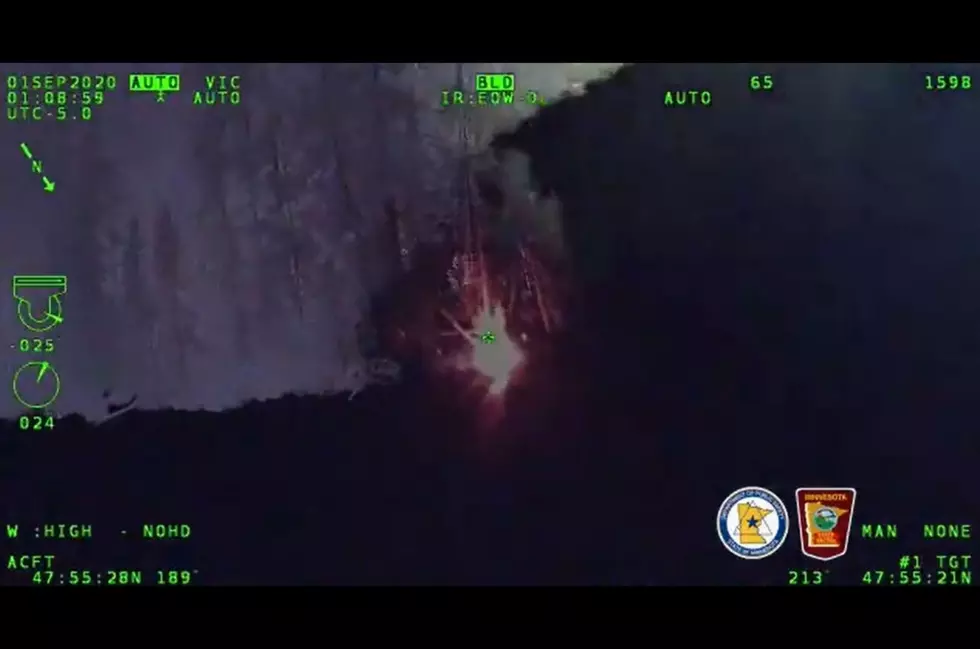 [WATCH] Missing Camper in Boundary Waters Rescued Thanks to Night Vision Technology
MN State Patrol via Twitter
Enter your number to get our free mobile app
This would a very scary situation! There was a 64-year-old man who was camping in the Boundary Waters when he went missing for, what KARE 11 says, ''several hours'". But thanks to night vision technology the camper was able to be found.
The Minnesota State Patrol and the St. Louis County first responders joined forces to try and find this missing camper. During their search, pilots in a helicopter who were helping with the search were able to locate a campfire via night vision. They could see the man standing next to the campfire too.
The pilots then gave this information and the coordinates to the ground team who were able to locate the man and get him to safety. He was about a mile and a half from his campsite according to a Facebook post from the St. Louis County Rescue Squad.
MN State Patrol Twitter page
. You can see them find the campfire, zoom in on it, and you can see the man standing by the fire waving his arm in hopes of being found.
Thank goodness for night vision! Who knows what would have happened if we didn't have the technology like that to help find this guy.
MORE TO EXPLORE: The 17 Snake Species of Minnesota
More From Quick Country 96.5