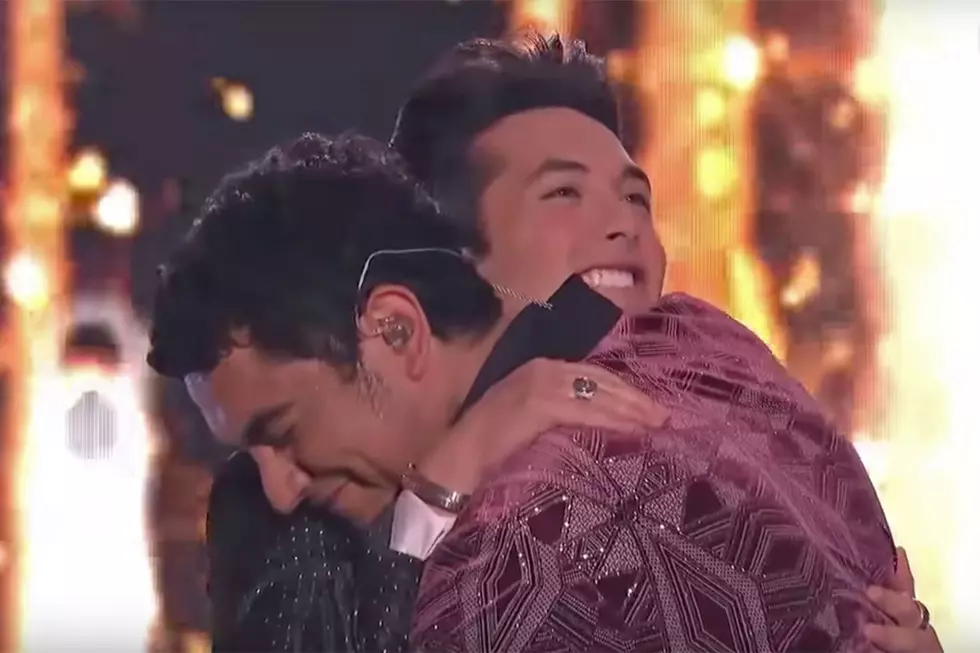 What Does Laine Hardy Get for Winning 'American Idol'?
YouTube
At one time, winning American Idol once guaranteed fame and fortune, but times have changed. Laine Hardy is going to get a handsome paycheck, but it comes with risk and is a small percentage of what previous winners received.
In 2010, the New York Times reported that no American Idol winner to that point had failed to earn $1 million during the first year after the show. Hardy is promised a fraction of that.
Per the Blast, the 2019 American Idol winner gets $250,000 for turning in a completed album, plus $1,000 weekly while recording the album and $1,000 for every master recording delivered. From there he gets 15 percent royalties. He's also invited to perform at several Disney related events including the ARDYs in June. All three finalists got the chance to record three original tracks during the competition to use however they wanted.
Where Did Laine Hardy Come From? 
The record label (Hollywood Records, a property of Disney) budgets $300,000 for recording the album, but it counts as an advance. Furthermore, Hardy has to pay back 50 percent of marketing costs spent on him. California state law requires court approval of entertainment industry-related contracts with minors, making American Idol contract details easy to come by with some digging. Season 17 finalist Madison VanDenburg is just 17 years old. Her proposed contract, according to the Blast, also reveals the show can sign the runner-up to a record deal for $175,000.
A decade ago, the numbers were quite different. Kris Allen earned $350,000 for his record after winning in Season 8 and up to $650,000 in the first nine months. He also scored $100,000 just for shouting "I'm going to Disney World!" after winning and $100,000 for an advance on royalties for merchandise. The NYT reports his album sold 260,000 copies in the first three months and about 330K in the first four years.
In 2010, each of the Top 5 contestants were likely to earn $100,000 regardless of if they signed a record deal with 19 Entertainment. For years there was also the lucrative American Idol tour that featured the Top 10 finalists. The downside is a recording contract bound the artist to that label for years afterward. Carrie Underwood (who won in 2005) just released her non-19 Entertainment album in 2018. When she won Season 4, she won a $1 million recording contract, a Ford Mustang and use of a private jet (per People).
Does Hardy have to fly coach?
Jimmie Allen Is a Country Singer With a Bright Future — Watch!
Expectations after the show are much different in 2019 than five or 10 years earlier. Hardy and his Hollywood Records team would be delighted to sell anywhere near Allen's 260K copies of his debut album. Per Billboard, Season 14 winner Nick Fradiani sold just 5,000 copies during his debut week and Season 15 winner Trent Harmon became the first winner to fail to crack the Billboard Top 200 with his debut, released nearly two years after winning.
If the 18-year-old Hardy is going to be promoted to country fans, the label has some work to do establishing relationships with programers and tastemakers. Demi Lovato is on the label, but the most well-known country artist is Lucy Hale or Temecula Road, neither of whom have scored hits on country radio or streaming services. Expect heavy promotion across Disney's radio properties, but he'll need success well beyond that to truly cash in on his fame and become the superstar the American Idol judges predicted he will be.
See Country Which Singers Were Rejected by American Idol:
More From Quick Country 96.5