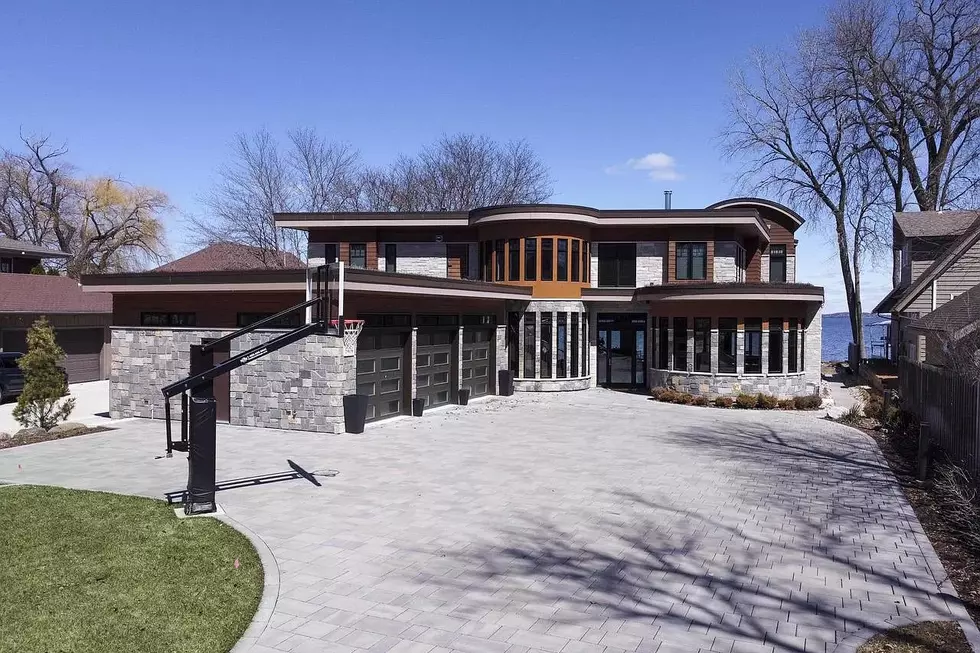 Wisconsin Home Up For Sale Opts For Slide Over Stairs
Shelly Sprinkman, Sprinkman Real Estate / MLS#: 1934832
Talk about a selling point: one Wisconsin home for sale must have a previous owner that is a child at heart! They opted for a big slide to get from one level to another for those that want a little fun in their life.
I came across the fun home on an Instagram account called Zillow Gone Wild. The account finds weird, fun and downright strange homes for sale across the country and shares them. It has become a pop culture phenomenon and they always feature really unique Wisconsin homes.
This is a great example of that! The account recently featured a home for sale in Madison. While a bit of a drive from the Twin Ports, it is definitely worth of sharing as I have never seen a home like it before. Why? The home has a spiral slide where the staircase is.
The Zillow listing for the home gives more insight into the home. Sitting at 5405 Lake Mendota Drive, it features five bedrooms and six bathrooms and is for sale for just over four-million bucks. Of course, the best part is the spiral slide so you can channel the little kid inside of you every single day.
The home is newer, built in 2019 and has a bunch of fun and unique features you won't find everyday. A built-in teppanyaki grill is a big standout feature and makes me hungry just thinking about it. There is also a big game room.
No matter what room you're touring in this home, the obvious standout is the slide. Thankfully, there are stairs if you aren't feeling too adventurous to get from one floor to another. The home also has an elevator but that's not nearly as fun!
The spiral slide fits in perfectly, intertwining with the staircase. Not only that, but it matches the rest of the vibe of the house as well. Whoever designed this home is a kid at heart and I love it. You have to see it to believe it!
Wisconsin House For Sale Opts For Slide & Stairs
Inside This Mind-Blowing Hidden Home Along Duluth's Superior Street
More From Quick Country 96.5