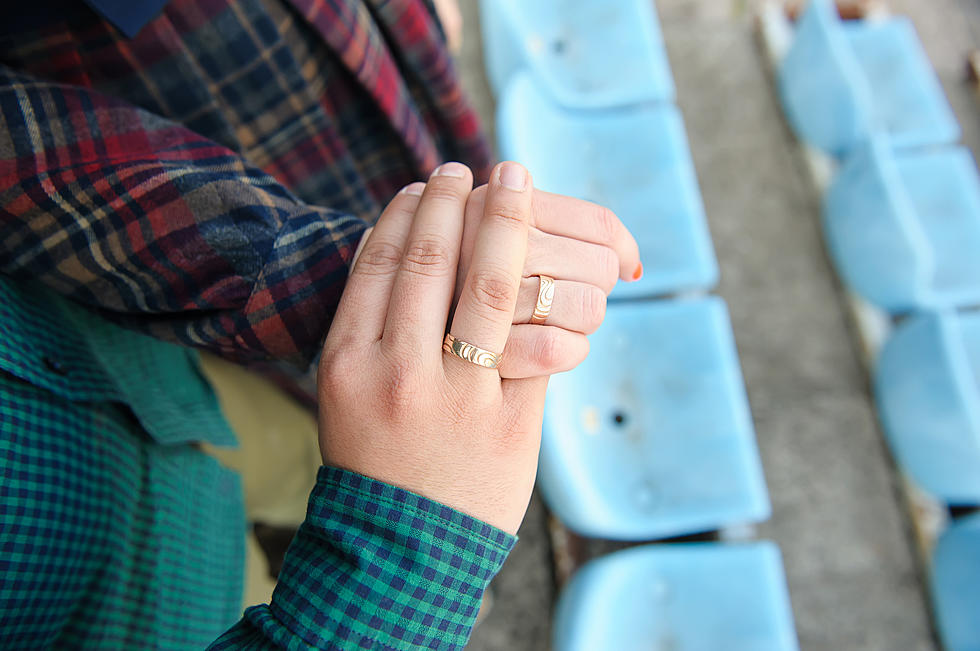 Woman Searching For Wedding Rings Lost At Minnesota Festival
Thinkstock
Can you help this woman find her wedding rings?
This morning, I noticed on the Minnesota section of Reddit that a woman lost her wedding rings at a Festival in Shakopee over the weekend. She's desperately trying to find them.
Is there any chance you might've found them? She includes a photo of the rings in her post as well.
North West Brides explains that this is a common issue. They say, "More than one in 10 (11%) clumsy couples lost an engagement or wedding ring over this period, with more than a third going straight down the drain – the top reason cited was kitchen or bathroom-related mishaps (34%). 29% took it off and misplaced it, while more than a quarter (27%) said that their ring fell off their finger and they couldn't find it later. One in five (18%) explained that their ring fell off when they were swimming." I wonder what the statistics on losing rings in a cornfield are!? I'm guilty of losing my wedding rings too.
Have you lost yours before? Can you help this woman?
More From Quick Country 96.5