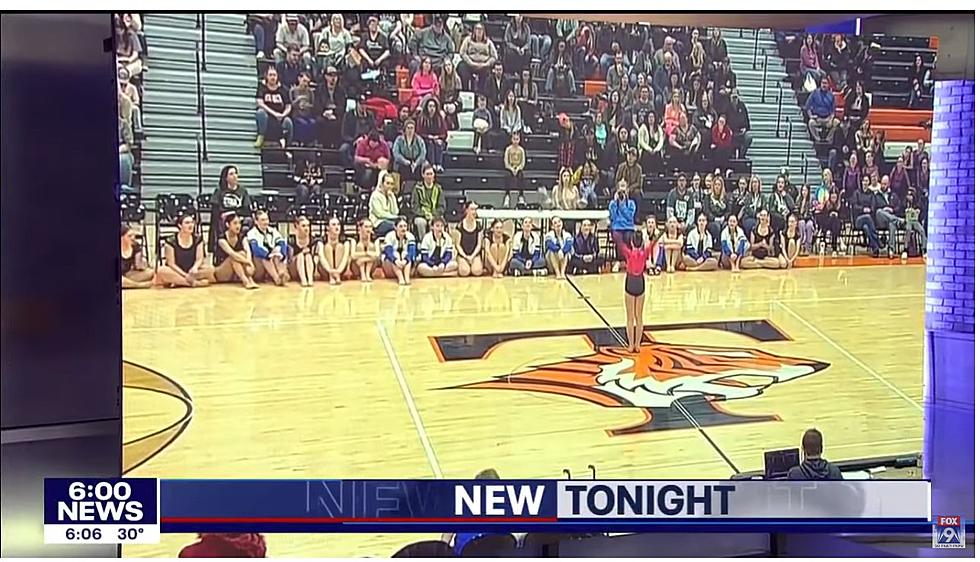 Young Minnesota Dancer Amazes Audience During Last Minute Solo Performance
Image Credit: FOX 9 Minneapolis-St. Paul via YouTube
Growing up playing teams sports like volleyball and basketball it was drilled into my head that there is "No I in Team". You've probably heard that or said it a few times yourself if you ever were a part of a team, sports or non-sports related.
That wasn't necessarily the case the other weekend for one young dancer, when she discovered she was the only team member able to make it for a competition after weather kept her other teammates stranded back home in Bagley, Minnesota.
Just for Kix held their regional dance competition in St. Cloud just last weekend, during yet another snow filled weekend around Minnesota. One 6th grader from Bagley, Minnesota (which is about thirty minutes from Bemidji and close to the Itasca State Park, where the Mississippi Headwaters are located) Amaiya Fraley had a decision to make when she got to the competition. She was the only member of her 7 member team to make it to St. Cloud to compete.
Her coach Katrina Bugge said she could perform herself or not worry about performing at all. Amaiya bravely decided to go forth in the competition and perform solo. Bugge talked with FOX 9 and said;
I asked her. I was like, are you sure you want to do this? Like it's okay...She goes, No, I want to do this. I am dedicated to dance and I love dancing. And I just want to prove to everyone out there that I can do the best that I can, even if I don't win or whatever.
What bravery at only the age of 11. But despite how scary it may have been dancing on her own without her teammates, she performed in front of a very large audience who loved every minute of it giving her a standing ovation! Not only did the crowd love it, clearly so did the judges as Amaiya won her division!
An inspiring story that shows at no matter what age you can overcome fear and make things happen. Feeling scared to try something, let this be the push you needed for the day and may Amaiya's bravery help find yours. Here's also the full story for you to smile at and get a little more inspiration for the day:
5 Tips for Getting Better Gas Mileage
10 Things All Minnesotans Can Relate to
CHECK IT OUT: 100 sports records and the stories behind them
LOOK: 25 fascinating vintage photos of the first Winter Olympic Games
The first-ever Winter Olympics were held in Chamonix, France, showcasing a variety of sports and athletes.
Stacker
assembled a collection of photos from those first Games.
More From Quick Country 96.5