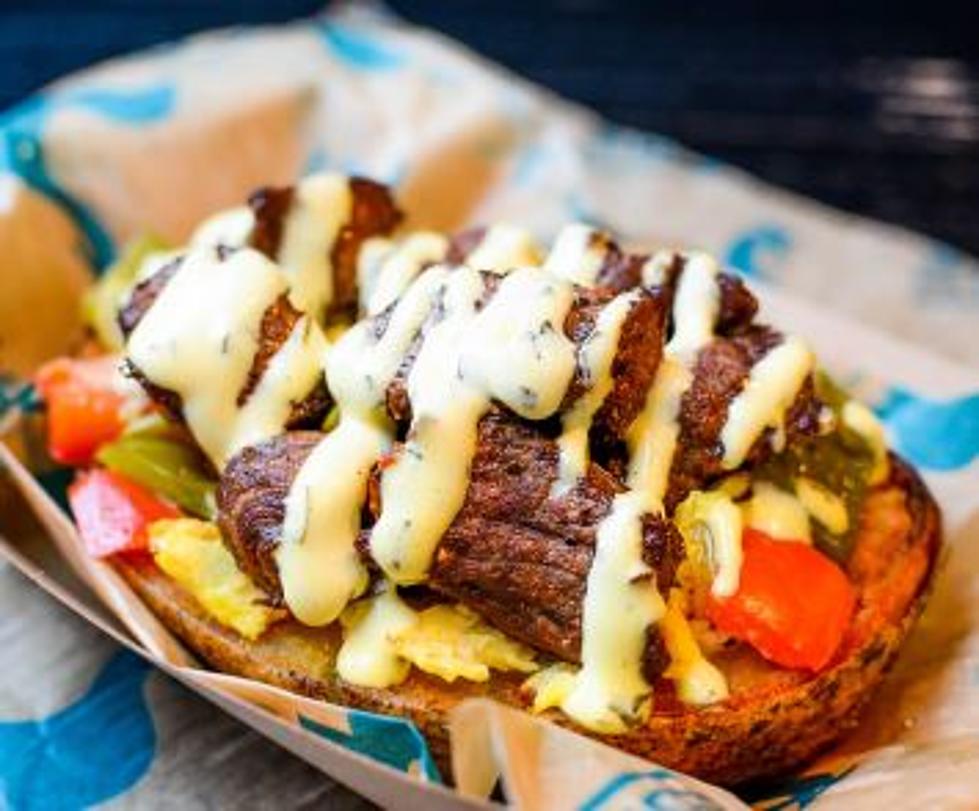 30 New Foods Fill State Fair Menu
Credit: Minnesota State Fair
You had better fast before attending the Minnesota State Fair if you hope to have the stamina to sample the new foods. The Steele County Fair had a manageable five new foods to try. The state fair goes bigger with a whopping, and calorie-loaded, 30 new foods.
One common food between the two fairs is deep-fried Dilly Dogs which is essentially a deep-fried brat on a stick. The lamb chop t-bone at Holy Land and Feta Bites at Dino's Gyros look very good in the Star Tribune state fair preview story. See pictures of all the new offerings.
The Bada Bing sandwich, an Italian-style creation, has the best name of the new options. Find it at the Sandwich Shop. There's a breakfast potato skin at the Blue Barn. Wash it down with the Mini Donut Latte at the Anchor Coffee Shop.
I'm not sure if the Snow Cap Mini Waffle Sundae at Hamline Church Dining Hall is a dessert or a breakfast food. Follow that with the Joey Mary, an iced-coffee slushie from Brim, where you can also gobble up the Grilled Sota Sandwich. They put cinnamon nut butter together with blueberry marmalade on Irish soda bread for that.
The Taco Cat stand is putting fried tacos on a stick (of course). Giggles Campfire Grill has duck drummies. RC's BBQ offers the Hot Hen with pulled Buffalo chicken on chips.
Carnitas Taco Cone at San Felipe Tacos and the Carolina Pit-Smoked Brisket Taco at Shanghaied Henri's get my mouth watering right away.
On to dessert with Cheesy Sriracha Funnel Cake Bites, Blueberry Key Lime Pie and Tipsy Pecan Tart. Alright, I'm full. See the other new foods here.
More From Quick Country 96.5