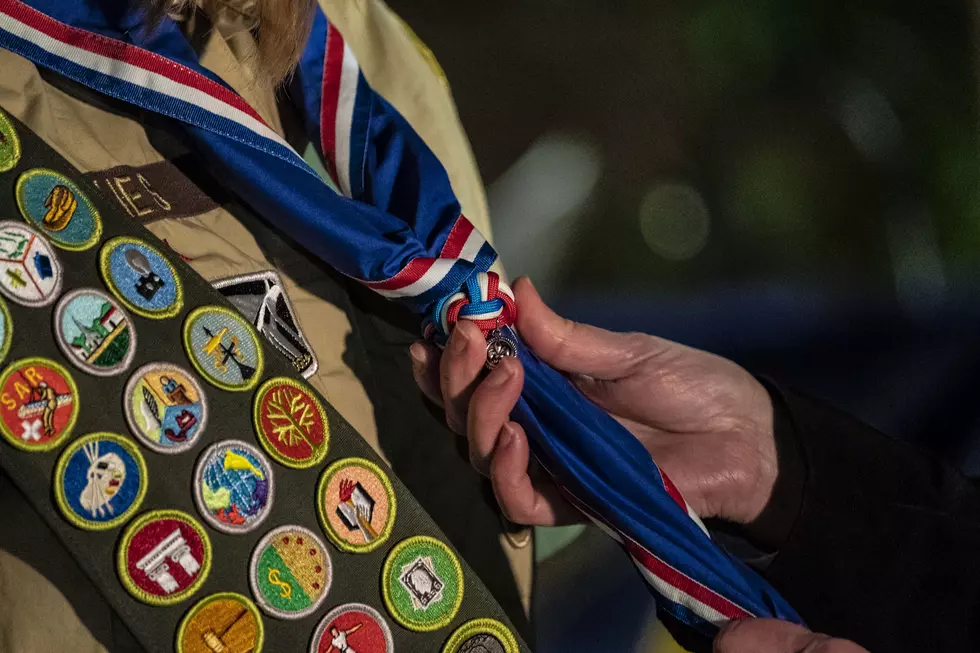 4 Minnesota Girls Among 1,000 In USA To Earn Eagle Scout Rank
Getty Images
Two years ago the Boy Scouts of America began allowing girls to join the organization and in that time, 1,000 girls have been honored for becoming Eagle Scouts. Four of those girls are from Minnesota, in the Northern Star Council of Scouts BSA; Skyler Harteneck, Rebecca Meger, Sarah Reisdorf and Isabella Tunney.
Only about 6% of Scouts on average attain Scouting's highest rank, which requires individuals to take on leadership roles within their troop and their community; earn a minimum of 21 merit badges that cover a broad range of topics including first aid and safety, civics, business and the environment; and research, organize and complete a large community service project.
Jenn Hancock, national chair for programs at the Boy Scouts of America, says,
"This is a powerful moment for these young women, for all Eagle Scouts, and for our nation...People recognize Eagle Scouts as individuals of the highest caliber—and for the first time, that title isn't limited by gender. This expanded opportunity will empower generations of young people as they see both young men and women earn this rank and become leaders in their communities, in business and our country." (source)

 
As always, if you have a comment, complaint, or concern about something I wrote here, please let me know: james.rabe@townsquaremedia.com
Listen to James Rabe and Jessica Williams 6a to 10a on Y-105 FM's Early Morning Show.
There should be a Merit Badge for learning how to pronounce all these names!
SAY WHAT? 15 Minnesota Town Names That Are Hard to Pronounce
More From Quick Country 96.5