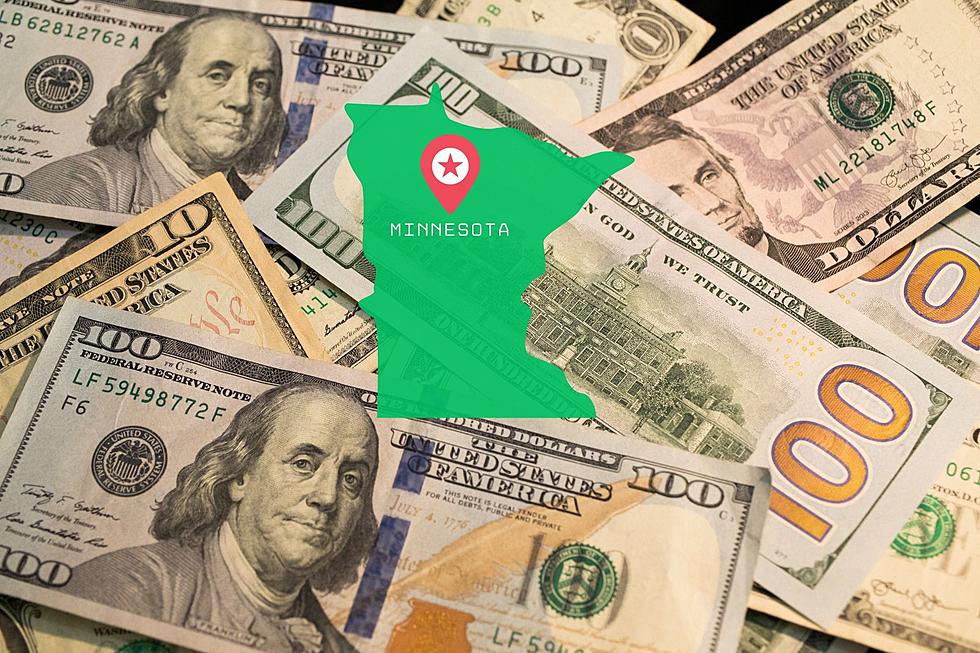 5 Minnesotans Just Made the Richest People in the World List
Canva
Forbes is out with its latest roundup of the Richest People In The World and there are five Minnesotans who made the list in 2023.
I'm just going out on a limb here, but I'm guessing these five Minnesotans probably aren't too concerned with the increasing price of gas in the North Star State over the past year. Or any other increases caused by inflation, for that matter. That's because they're some of the richest people in the world.
Now, that's not to say that inflation hasn't affected the wealth of the folks on Forbes' Richest People In The World list this year. In fact, this Patch story says that the shaky economy and inflation caused them to lose 12.7 trillion dollars last year. (Yes, that's trillion-- with a 't'!) But don't worry, they're still worth 12.2 trillion dollars collectively, so they're still doing okay.
And I'm also guessing all five Minnesotans who made the Forbes' Richest People in the World list this year are also doing okay, seeing as they're all billionaires. So which fellow residents of the Land of 10,000 Lakes made this exclusive list this year?
Topping the list would be Minnesota Timberwolves owner, Glenn Taylor. He also owns the Lynx, the Loons, the Star Tribune as well as several other ventures. And, he's the richest person in the entire North Star State with a net worth of 2.7 billion, according to Forbes. While that's certainly impressive, he's ranked at #1104 on the Forbes list this year (in a tie with roughly 60 other billionaires whose net worth is also $2.7 billion.)
Here's the full list, according to Forbes:
Glen Taylor (Taylor Corp., Minnesota Timberwolves, Lynx, and Loons), $2.7 billion
Stanley Hubbard (Hubbard Broadcasting),1.6 billion
Jeffrey Michael (Corvel Corporation), $1.2 billion
Martha MacMillan (Cargill), $1.2 billion
John MacMillan (Cargill), $1.2 billion
Keep scrolling to check out another list of the 25 richest Americans-- and see how they made all their money!
Listen to Curt St. John in the Morning
Weekdays from 6 to 10 a.m. on Quick Country 96.5
25 richest people in America and how they did it
More From Quick Country 96.5