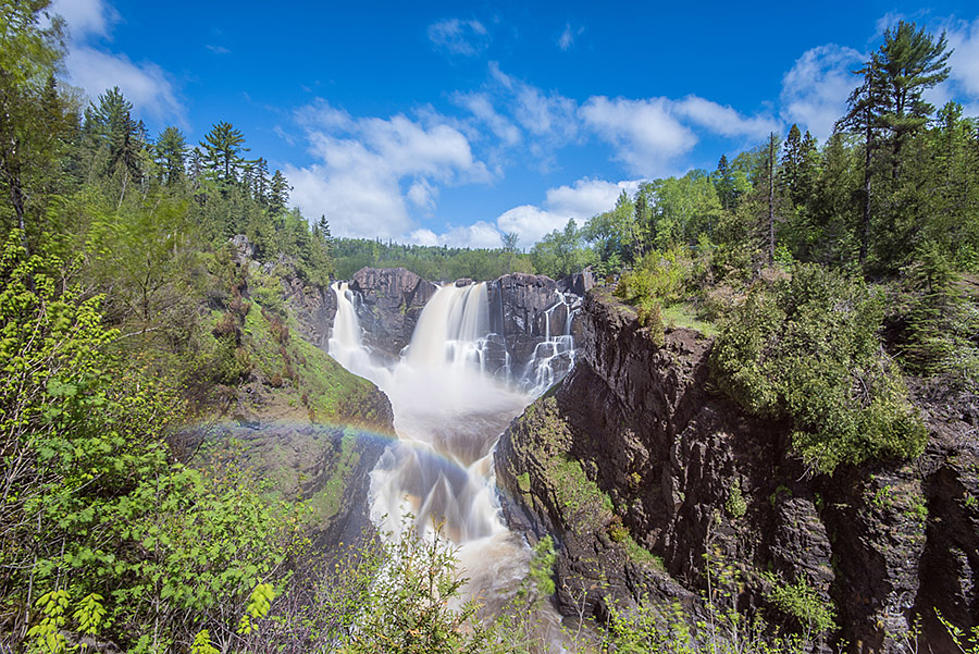 6 Stunning Must-See Minnesota Waterfalls To Visit This Spring
Grand Portage State Park Waterfall (TRAVIS NOVITSKY)
Though Minnesota isn't necessarily known for waterfalls, it is home to some remarkable ones that everyone should visit.
Naturally, all the waterfalls in the state are worthy of recognition, but these six are ones you simply don't want to miss.
6 Must-See Waterfalls in Minnesota
1. Upper, Middle, and Lower Falls at Gooseberry Falls State Park
There is a reason Gooseberry Falls State Park is one of Minnesota's most-visited state parks. The falls are memorizing and powerful, and the hike to view all three is relatively easy and quick.
2. High Falls at Grand Portage State Park
Of course, Minnesota's tallest waterfall had to make the list. Though Grand Portage State Park is quite a distance away (the park hugs the Canadian border), the 120 foot-fall is nothing short of impressive.
The hike to the falls is an easy paved trail that's about one mile one-way.
3. Minneopa Falls at Minneopa State Park
In the outskirts of Mankato, visitors will find the third-oldest state park: home to a bison range and a spectacular double waterfall.
The upper falls drop 7-10 feet, and the lower falls continue for another 40.
4. Devil's Kettle at Judge C. R. Magney State Park
Devil's Kettle is a geological mystery. Half the river drops down a 50-foot waterfall, and the other empties into a giant hole and essentially disappears.
The Minnesota DNR hydrologists determined that the water meets with the river downstream somewhere.
This hike isn't an easy one but is definitely worth it.
5. High Falls at Tettegouche State Park 
This 3-mile round trip hike to the High Falls includes some boardwalks, uphill climbs, and stairs. Not an effortless one, that's for sure. However, Tettegouche is also home to numerous other falls that are rather easy to reach.
6. Vermillion Falls in Hastings
The 35-foot Vermillion Falls, along the Vermilion River, is a beauty.
The falls used to power a gristmill back in the day, and now it's just a staple in the town of Hastings.
Do you have a favorite waterfall in Minnesota? Let us know in the comments below.
7 Reasons You Are Lucky To Live in Minnesota
Home of 10,000 Lakes. The North Star State. The state of Hockey. We've got it all!
More From Quick Country 96.5