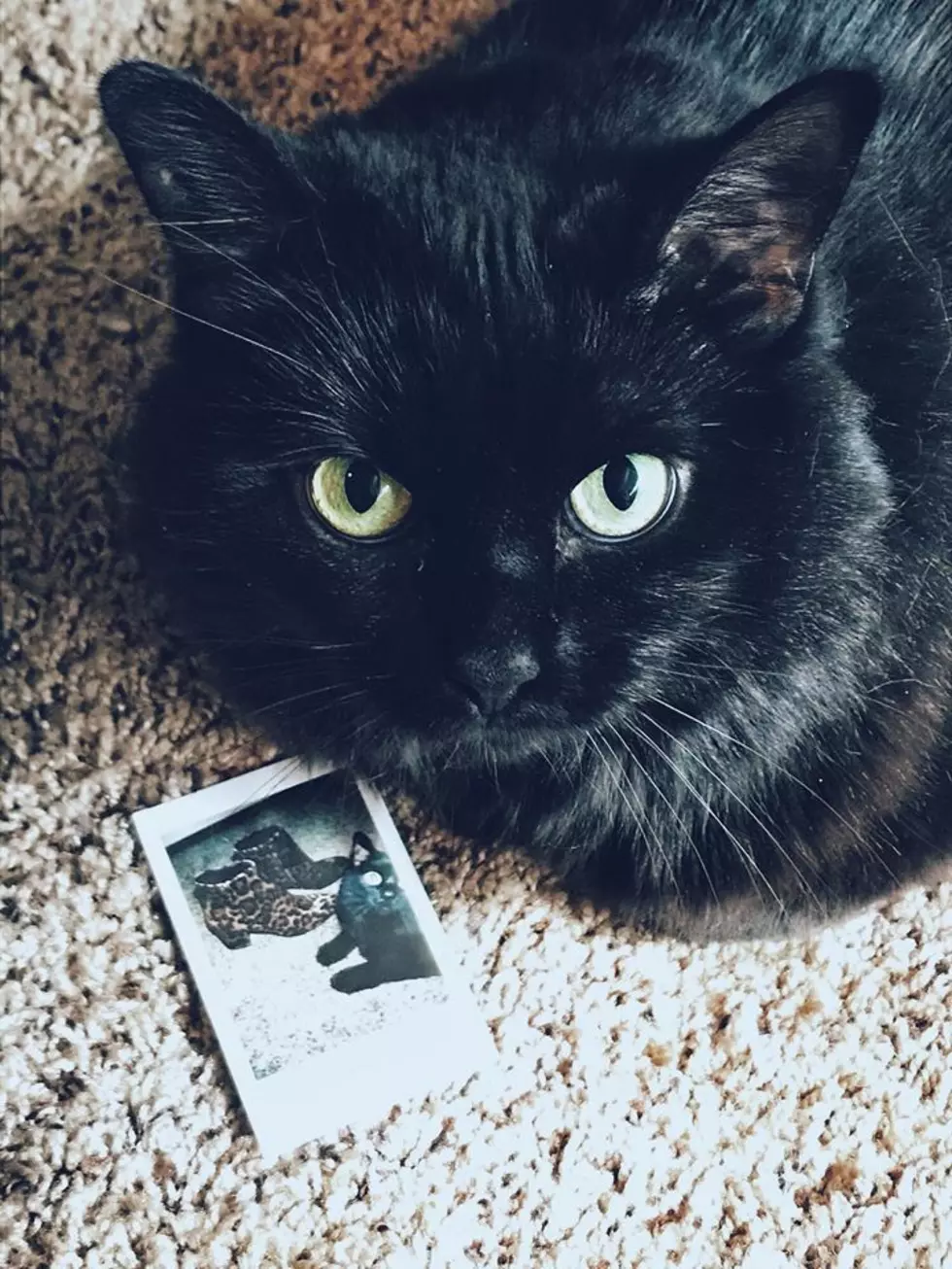 A Friday The 13th Open Letter: Don't Be Afraid Of Black Cats
TSM Rochester
As a proud owner of an adorable green-eyed black cat, I hate to see her judged purely because of the color of her fur.
I know. In today's turbulent world, that sentence seems really weird and maybe even inappropriate - but it's true. When I got Pantera (my black cat) four years ago, it hurt me to hear that her previous owner feared putting her in a shelter because they thought she'd be overlooked or abused - purely for the color of her fur.
It's Friday the 13th, and I'm well aware that plenty of stigmas still surrounds black cats. PETA explains, "Three to 4 million cats enter animal shelters each year. Some go to loving homes, but because of the animal-overpopulation crisis, nearly 71 percent of them are euthanized (put to sleep)—the majority of which are black cats."
I've got my own theories as to why this happens, but overall, they are associated with cults, witchcraft or bad luck.
Looking back, I realized that I took Pantera home because I knew her previous owner was right. Depending on shelter conditions and intake numbers, black cats can face euthanization more often than tabby cats, white cats, or ginger cats. All because of stigma and superstition.
I, for one, am thrilled that she's home with me. She can be a diva at times, but she's really sweet! She makes my husband and I laugh and loves us just as much as any other cat would. Personally, I like the color black - so I specifically wanted to adopt a black cat anyway. She's been with us for four years since.
Consider welcoming one into your home! Even black dogs for that matter. All animals need love, don't they?
More From Quick Country 96.5