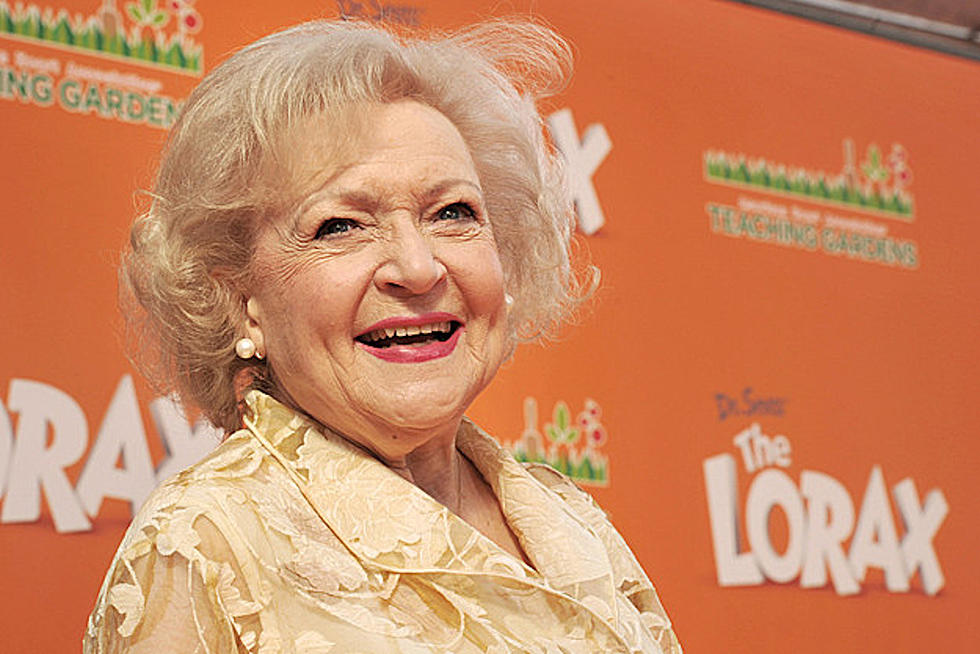 Betty White Put This Small Minnesota College on the Map
Getty Images
Betty White was a little apprehensive when she made a visit to the namesake town of her character Rose Nylund of The Golden Girls, during a spring 1992 visit to Northfield, Minnesota. Rose was from the fictional farming community of St. Olaf, Minnesota in the television series.
St. Olaf is actually a college, of course, in Northfield. After that May 1992 visit, White wrote in a letter, "I was a little apprehensive, as I was afraid they would resent the fact that Rose wasn't the brightest bulb in the chandelier, but they couldn't have been warmer and more welcoming."
That letter came in response to a request for a photograph to use in a piece Ole grad '68 Susan Hvistendahl was writing for a column "Historic Happenings" for Entertainment Guide of Northfield, Faribault, and Cannon Falls, according to a story in St. Olaf Magazine in 2012.
Before White made the journey to the Midwest, the St. Olaf Choir visited the set of The Golden Girls in Hollywood in 1989 and sang "Happy Birthday" to White, who just passed away December 31, 2021 only a few weeks shy of what would have been her 100th birthday on January 17, 2022.
During that 1989 encounter in California, "White and Rue McClanahan ("Blanche") surprised the audience - more than half of whom were St. Olaf Choir members - by coming onto the set and singing the college fight song, "Um! Yah! Yah!"
When White visited campus a few years later, she attended a choir rehearsal and spring concert. She also told acting stories to theater majors and was interviewed by the college radio station.
Enter your number to get our free mobile app
10 Famous Actors Who Lied To Get Movie And TV Roles
These actors told some minor fibs to score roles in major Hollywood productions.
Why Does Everyone Love Adele?
If there's one fact that can be basically agreed upon, it's that
Adele
is universally considered a treasure. The singer is one of the few sure things in the music industry, raking in awards, breaking all kinds of records and establishing herself in a class all her own ever since the release of her debut single, "Hometown Glory," back in 2008.
Below, we've rounded up all the reasons the iconic Adele is so universally adored, from her undeniable voice and talent to her unrivaled sense of humor and unique place in the pantheon of 21st century celebs.
More From Quick Country 96.5