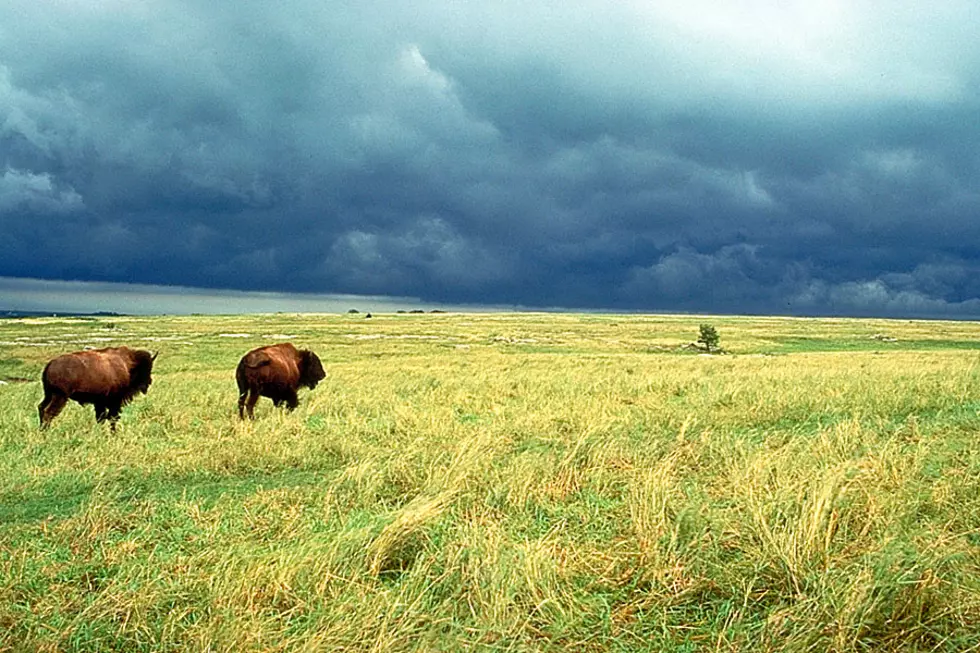 Catch Incredible Views of a Bison Herd 3.5 Hours from Rochester
Courtesy of MN DNR
Minnesota has plenty of amazing parks, they definitely don't all have the opportunity for you to see a herd of bison roaming in the prairie. And this particular state park isn't way up in northern Minnesota, it's a little over 3.5 hours from Rochester.
Bison are pretty incredible creatures so being able to see a herd of them (and get pretty close to them, too! We'll talk about that in a second) is awesome. Blue Mounds State Park in Luverne is where you can take in the amazing views of the prairie along with a herd of bison.
This herd of bison is part of the Minnesota Bison Conservation Herd. People are "working in different ways to give bison a chance at a healthy future" since they were hunted to near extinction and there's not much native prairie left for them to live in.
Not only does Blue Mounds State Park have this amazing herd of bison you can see, but you can also camp, hike, and even rock climb there as well. Plus, if you want to get slightly more up-close and personal to the bison herd they offer bus tours!
They say you can get within 75 feet of a bison during the tour, but they do mention that they cannot guarantee that you'll see bison during your tour. They are "wild and unpredictable" animals after all. The tour is 90 minutes long and is $10 for ages 13+, $6 for ages 4-12. Even if you don't see bison, it would still be a very interesting, educational tour of the prairies of Minnesota.
I don't believe they offer these tours in the winter so keep your eye out for tour availabilities when the weather gets warmer.
LOOK: Stunning animal photos from around the world
From grazing Tibetan antelope to migrating monarch butterflies, these 50 photos of wildlife around the world capture the staggering grace of the animal kingdom. The forthcoming gallery runs sequentially from air to land to water, and focuses on birds, land mammals, aquatic life, and insects as they work in pairs or groups, or sometimes all on their own.
More From Quick Country 96.5