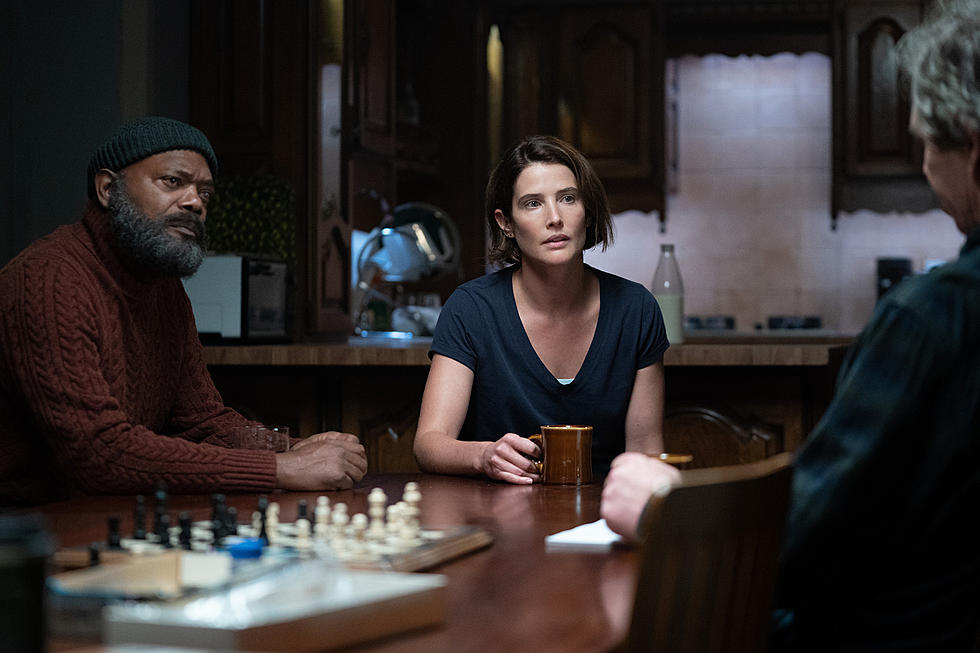 Cobie Smulders Can't Believe 'Secret Invasion' Twist Didn't Leak
Marvel
The following post contains SPOILERS for the first episode of Secret Invasion.
There are casualties in every war, and you had to expect at least a few were going to come in Marvel's Secret Invasion series. But the new Marvel Cinematic Universe show wasted little time in shocking audiences; the season premiere ended with the very unexpected death of Agent Maria Hill, a Marvel mainstay since the first Avengers movie more than a decade ago, played by Cobie Smulders.
No death is guaranteed to remain permanent in comics, or in comic book movies, but at least for now, it looks like we won't be seeing Maria Hill onscreen again. Smulders gave an interview to The Hollywood Reporter about her farewell to the MCU, and said she was very surprised that it had remained a secret until the show's premiere, especially because Hill's death was filmed on location in front of a lot of extras.
"There were a lot of people around," Smulders said, "so, again, I'm surprised that there wasn't an image that got leaked. I guess that's the respect that Marvel has earned over the last decade, which is like, 'Don't spoil it for people.' And nobody did, thankfully."
READ MORE: 20 Great Actors Who Were Wasted in Bad Marvel Roles
The character of Maria Hill was introduced to Marvel Comics in the mid-2000s. Created by Brian Michael Bendis and David Finch in the pages of The New Avengers, she was a new top-level S.H.I.E.L.D. agent at a time when Nick Fury had been removed from power in the organization. She's remained a major supporting character in the comic books, and was added to the MCU in a similar role in The Avengers. Smulders went on to play Hill in Agents of S.H.I.E.L.D., Captain America: The Winter Soldier, Avengers: Age of Ultron, Infinity War, and Endgame, as well as in Spider-Man: Far From Home (although technically in that movie she was playing a Skrull pretending to be the real Maria Hill).
Smulders said after she finished her scenes for Secret Invasion, she received some gifts and champagne from Marvel. As for whether this is truly the end of her affiliation with the MCU, she said, or if she could return in some way down the line, Smulders added "I will always answer the call, but I have no idea what they have planned for future productions. But I guess anything's possible in the multiverse."
New episodes of Secret Invasion premiere on Wednesdays on Disney+.
Sign up for Disney+ here.
Every Marvel Movie Ever Made, Ranked From Worst to First
From the Captain America serial to Spider-Man: Across the Spider-Verse, we ranked the entire history of Marvel at the movies.
More From Quick Country 96.5