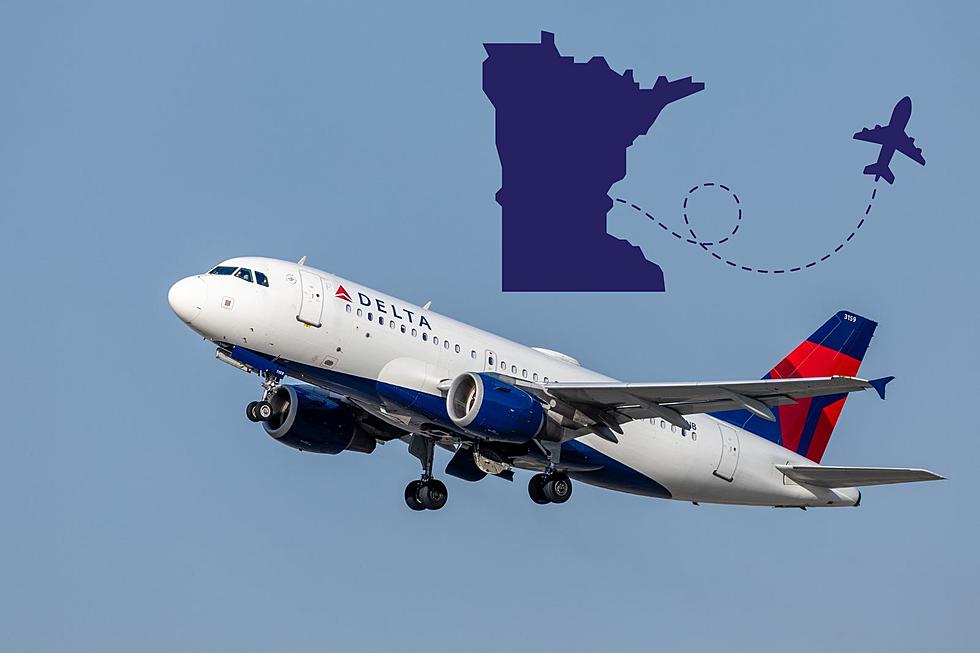 If you've got the itch to travel, Delta Airlines is restarting a popular non-stop flight from Minnesota this weekend!
While numerous airlines canceled flights and sometimes entire routes due to post-pandemic staffing shortages throughout much of 2022, those days seem to be behind us...thankfully  In fact, the largest airline here in the Land of 10,000 Lakes just announced it's restarting a popular non-stop route this weekend.
Delta announced last fall that it was delaying restarting non-stop daily service between Minneapolis-St. Paul International Airport (MSP) and Haneda Tokyo International Airport (HND) until sometime in March 2023. And now, according to Kyle Potter with Thrifty Traveler, the first flight leaves this Saturday (March 25)-- and is already full.
That flight, which Delta had suspended early in 2020 during the first stages of the pandemic, has a long history here in the Gopher State. According to this Star Tribune story, that route dates back to 1947-- and was the first international flight to fly out of Minnesota (which even caused MSP to add the 'International' part to the airport's official name.)
The first return flight from Haneda back to MSP is scheduled to land on Sunday. If you're looking to head overseas, that flight is a LONG one. The travel website Flight Connections notes that the trip covers just under 6,000 miles and takes roughly 13 hours and 15 minutes.
And, it's also fairly expensive. According to Delta, prices to book that non-stop Minnesota to Japan flight run from just over $3,400 a ticket for a main cabin ticket to over $18,500 for one of the swanky Delta One suites!
Listen to Curt St. John in the Morning
Weekdays from 6 to 10 on Quick Country 96.5
15 Must-Have Items You Need To Bring When Flying
Here is a list of 15 must-have items that our listeners take with them when traveling by airplane.
More From Quick Country 96.5