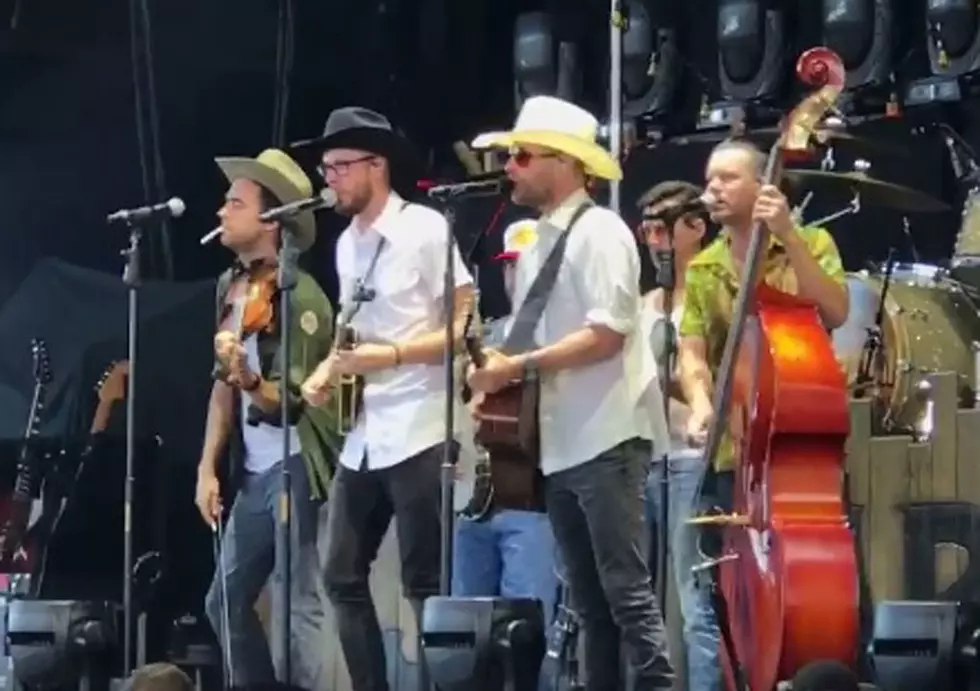 Dierks Bentley Disguises Himself in Bluegrass Band to Open His Own Show [Watch]
Diane Martin Slater‎, Facebook
Dierks Bentley is a master of disguise. The star served as his own opening act at a show in West Palm, Fla., on June 17, and no one — okay, very few people — recognized him.
Bentley and the Bolo Boys Bluegrass Band played a surprise set at Perfect Vodka Amphitheatre in Florida, two hours before Bentley's headlining set on Saturday. The crowd didn't seem to realize that the Bolo Boys were actually Bentley and his bandmates in costume.
In a clip from a fan uploaded to Facebook, Bentley is seen over-sized dress shirt, blue jeans, a cowboy hat and sunglasses. Those fans who did recognize the singer took to Twitter, with one calling the idea 'genius':
And he's done it before. The singer's incognito bluegrass band appeared on the lineup for a concert at Merryweather Post in Maryland in May, playing a set before Jon Pardi and Cole Swindell took the stage.
Bentley tried his gag again a few weeks later, with one fan tweeting a photo:
You Probably Won't Recognize These Stars, Either
More From Quick Country 96.5